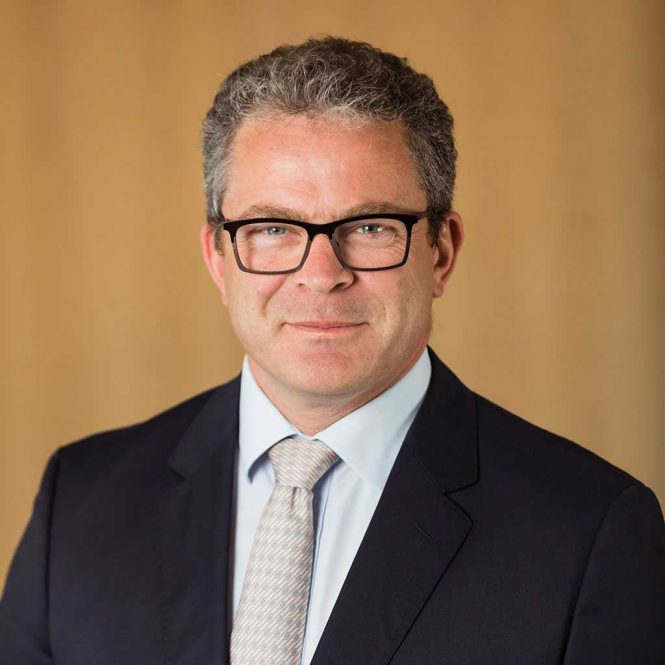 By Jerome Boyet – MD TMH Africa
Africa has over 1.3 billion people, a middle class that contributes an estimated $2.6 trillion in gross domestic product plus mineral resources, arable land and all the elements needed to grow its economies. It is estimated that this figure could be increased to $6.7 trillion by 2030, through enabling ease of movement of goods and people.
Africa could and should be amongst the richest continents in the world at least at face value. After all, it has more than what some of the richest continents have.
To address this anomaly in March 2018, three separate agreements were signed by the African Union on behalf of its 54 member states. These agreements are aimed at unlocking intra-African trade through better harmonisation and coordination of trade and related policy and legislation across Africa.
They are the African Continental Free Trade Area agreement, the Kigali Declaration, and the protocol on the free movement of people.
The recognition of and rectifying the main hinderance to unlocking Africa's growth which is the free movement of goods and people is a step in the right direction.
The continent loses out on the travel and brain drain of millions of Africans and not to mention trillions of dollars of goods that flock in and out of the continent with ease and with little or no benefit to the continent.
Why is this so? Well, in 2021, it is still easier to move goods and people between Africa and other parts of the world than within Africa itself.
For this reason, intra African trade has historically been low at a mere 16.6% of total exports compared to 68% with Europe and 59% with Asia. The implementation of the AFCTA could boost intra African trade by more than 50%.
No wonder goods manufactured in Africa by Africans are not growing their market share faster than their competitors who export into Africa. No wonder more Africans easily take up senior-level positions in the diaspora than within Africa.
Intra Africa travel by Africans is very miniscule in comparison to their international travel. This is because air travel in most instances is the most sensible way to get around, it is costly when travelling within the continent and it is still not seamless with one having to make multiple connections before arriving at their destination. Yet direct flights to the furthest parts of the world are easily accessible.
All modes of transport are important in connecting the African continent with its people. However, the fastest and most effective enabler of the movement of goods and people in Africa would be rail.
Africa's rail networks are still connected to few countries together but they are an existing infrastructure, which is immediately available for fostering goods exchanges and definitely best placed to support people movement in addition to freight.
This is what we hope the AFCTA will do and more as we forge ahead to a new era.
For our part as TMH Africa, we are working hard to ensure that we actively contribute towards the achievement of five out of the eight strategic objectives of the Africa Free Trade Area Agreement. I.e.
creating a single market for goods and services facilitated by the movement of people.
expanding intra-African trade
promoting sustainable and inclusive economic development
boosting industrial development
enhancing competitiveness
We strongly relate to these objectives and have aligned our business model to them. We operate a 45000 sqm facility to manufacture rolling stock like locomotives or passenger coaches. These are world-class products manufactured in Africa by Africans to capacitate the continent to move goods and people.
We have a very solid and strong foundation to achieve this for the continent and more. Our parent company, the TMH Group is rated fourth worldwide and number one rolling stock manufacturer in Russia and the CIS . We have a workforce of over 100 000 employees, working in 25 sites over 8 countries. TMH is today one of the very few rolling stock OEM to have capacity on the African continent.
This provides us with the expertise to handle any size of the project and to ensure we keep up with global best practices and certifications. To date we have over 260 employees and have acquired the following certifications:
The EN 15085-2 Certification Level CL which demonstrates TMH Africa's competence in the control of welding quality in the production of railway vehicles and components in accordance with European standards outlined as the EN 15085 standard.
The ISO 3834-2: Comprehensive quality requirements for fusion welding certification, awarded by the Southern African's Institute of Welding.
The ISO 14001: 2015 and OHSAS 18991: 2007 for the design, development, manufacturing of freight wagons, locomotives, bogies, coach bodies and related renewal parts.
We have successfully concluded projects for many clients such as Wabtec, Progress Rail or ongoing activities for Bombardier and the Egyptian National Railways.
We are not only building in Africa for Africa, but are also actively adapting our product portfolio to better fit the local needs whether narrow gauge or specific climatic conditions.
As a private company, we engage with private and public sector clients alike to assist them with our expertise in:
Manufacturing of diesel locomotives, passenger coaches and DMUs.
Life cycle maintenance for freight and passenger rolling stock,
Rolling stock modernization and service.
Rail will not alleviate all the continental challenges, but along with the modern governances being put in place in many countries and continental policies fostering African development, it will play its part in unlocking growth and enabling intra Africa trade.
If you look at Africa's ability to scaleup you realise that this is possible. For example, Nigeria, Egypt, and South Africa account for over 50% of Africa's cumulative GDP. A coordinated effort from each of these countries to be an AFCTA champion in their respective regions would be a starting point to ensure that no country is left behind and we all forge ahead in our coherent direction. Africa's time is now.