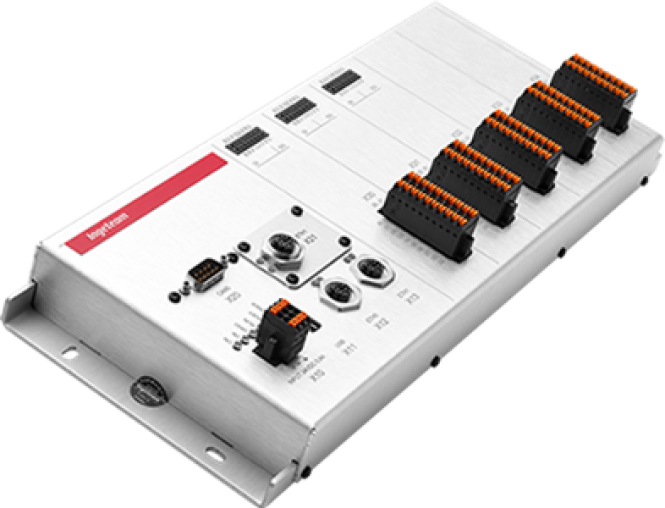 Ingeteam has supplied the first controller prototypes (based on INGESYS IC2) to the HVAC manufacturer Grayson Thermal Systems for an innovative Railway application.
Grayson Thermal Systems has been working with a French battery manufacturer on the development of a battery thermal management system or, BTMS for the railway industry.
The target application is a hybrid (full-electric via pantograph, diesel-electric, battery-electric) regional train due to enter service in the south of France in late 2021/early 2022. Grayson Thermal Systems is expected to deliver in the region of 200 BTMS for the project.
The BTMS ensures that the battery, based on Lithium Ion technology is maintained at optimum temperature at all operating ambient conditions and operating modes of the temperature. It achieves this by providing electric heating and refrigerant cooling to the water jacket the circulates inside the battery. An integrated water pump designed by Grayson provides the water flow for the battery.
The Ingeteam INGESYS IC2 controller manages the entire BTMS internal operation and the external communications with the battery management system via CAN. The INGESYS IC2 controller receives a target temperature from the battery via CAN and turns on either electric heating or the cooling system and controls the pump speed in order to maintain the demanded temperature.
The INGESYS IC2 also maintains a diagnostics log and provides an interface for end-user commissioning and fault finding in the field via its built-in web server.
Grayson Thermal Systems chose the INGESYS IC2 because it is fully rail compliant and has a proven track record in similar applications. Another important factor in the selection of the INGESYS IC2 is the responsive and high level of technical and commercial support provided by Ingeteam.