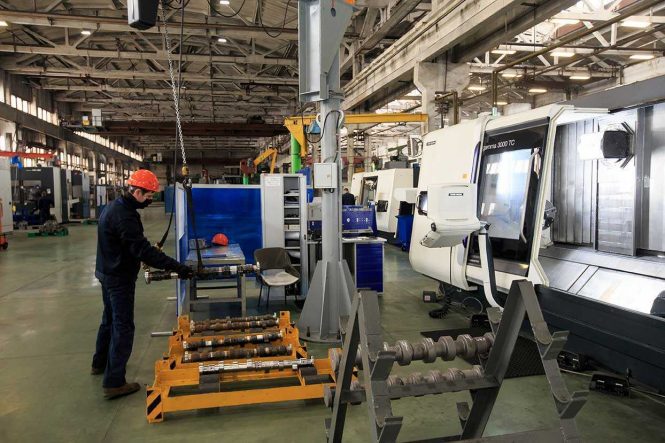 TMH Penza Plant is close to completion of its "Expanding Production of Diesel Engines" investment program that started back in 2018.
The total amount of investment amounted to 1.5 billion rubles. Part of it was provided by the Industry Development Fund (VEB.RF Group) as a 146.6 million rubles loan under its "Leasing Projects" program.
The "Expanding Production of Diesel Engines" investment program involved procuring new equipment and remodelling shop areas.
A total of 7 high-performance machining centres were set up for the production of key engine components. These included a programmable turning workstation in the Diesel Production Shop and two CNC workstations, two turning and milling workstations, and two milling workstations HEC 800 for the Machining and Plating Shop.
Remodelling the Assembly Shop allowed launching a new assembly line into operation. Utilizing lean production increased the quality and quantity of the output while minimizing losses and labour intensity. At the same time, the new equipment enabled a balanced input of parts and components. As a result, the Penza plant increased its diesel engine output by 62% compared to before the start of the investment program.