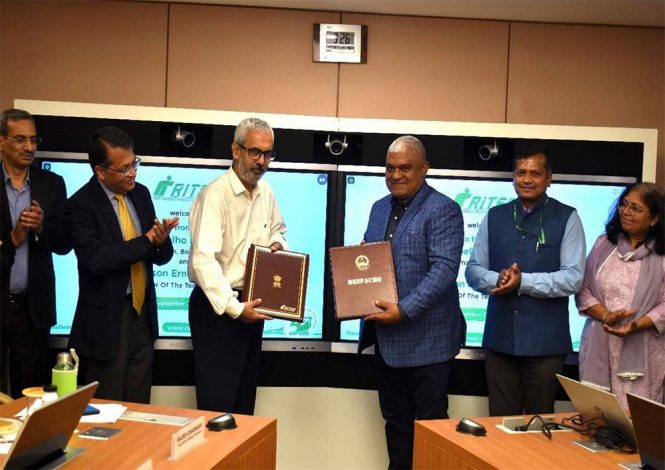 Gurugram, September 12th, 2023: RITES Limited, an esteemed transport infrastructure consultancy and engineering company, inked a Memorandum of Understanding (MoU) with Caminho De Ferro De Moçâmedes (CFM) Angola today. This partnership aims to bolster cooperation in railway development and related infrastructure, including rolling stock provision.
The MoU ensures collaboration in several sectors: rolling stock supply, railway infrastructure projects, rolling stock repair, operations and maintenance of railway infrastructures, IT services, technical maintenance, master planning, and more.
Mr. Manobendra Ghoshal, Chief Strategy Officer of RITES Ltd., remarked, "This MoU with CFM Angola emphasizes our strategic vision under 'RITES Videsh'. It provides an avenue to exchange expertise and resources, heralding the beginning of a promising alliance."
RITES Ltd. and CFM Angola officials commemorated the partnership during the MoU-signing event in Gurugram.