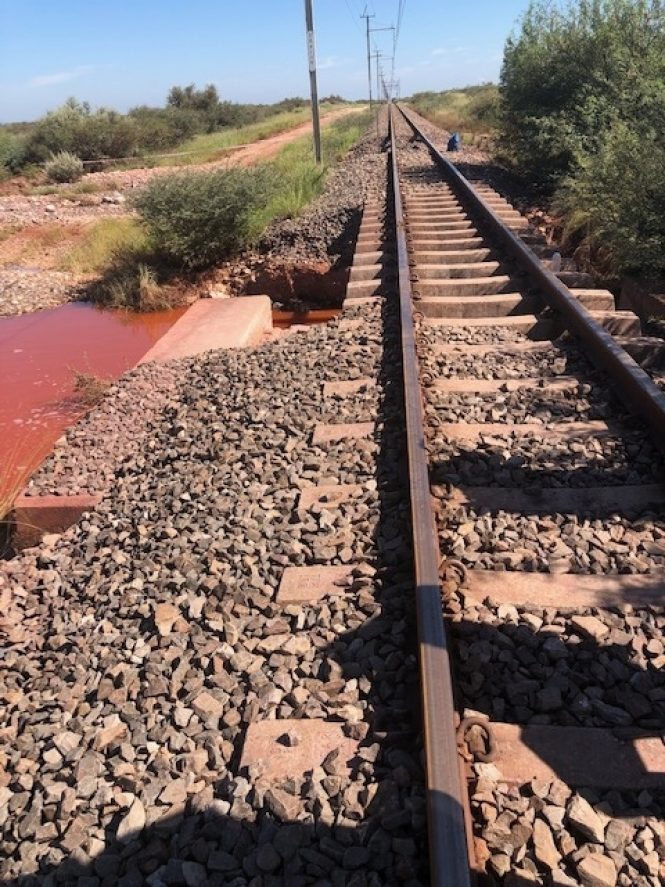 In an effort to improve reliability in the delivery of freight for its customers, Transnet SOC Ltd ("Transnet") is investigating methods to deal with unpredictable and severe weather patterns, which have negatively affected the railway network recently.
These increased changes and unpredictability in the weather patterns dictate that improved measures be implemented to avoid damage to the railway network and the broader port infrastructure.
Freight Rail, one of Transnet's operating divisions, has experienced disruptions in the past weeks, as a result of severe damage caused by excessive rain following the Eloise cyclone.
The rain caused unusual disruptions on the heavy-haul line - including the iron-ore and the manganese channel - leading to a number of wash-away incidents.
Wash-aways occur when there are sudden heavy rains, which scours away the base of the railway track leaving the rail and sleepers hanging without any support. This can lead to derailments or serious incidents.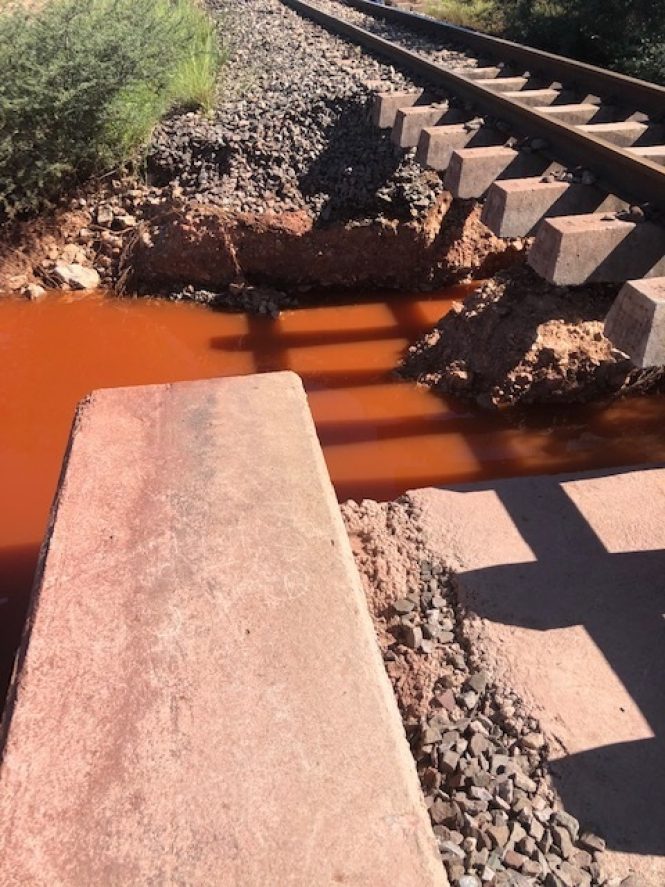 TFR has had to shut down a number of railway lines to repair and replace culverts, used to allow water to be channeled in one direction. Such unplanned train stoppages result in volume losses and negatively affects our customers.
As part of preventative measures, TFR will now conduct topography and hydrological surveys in all areas susceptible to heavy rains, the outcomes of which will be incorporated into the shutdowns that occur annually.
TFR also carries out inspections governed by the manual for infrastructure condition assessments (MICA). This occurs at least twice a year before winter and summer and ensures that the culverts are cleaned of any debris, vegetation and blockages before heavy rains. Another measure involves physical inspections of railways using trolleys- a small rail vehicle.