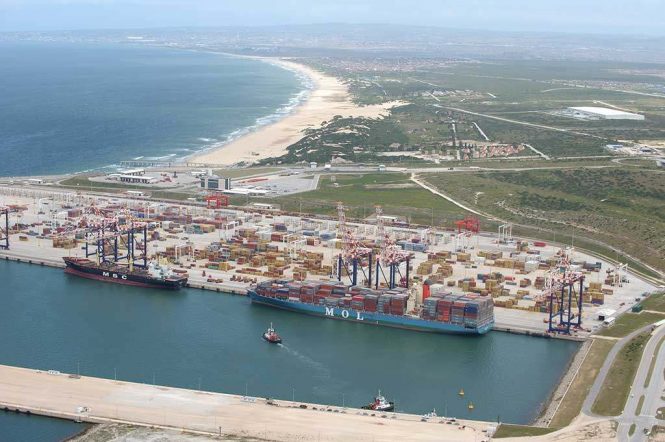 Transnet National Ports Authority (TNPA) launched its new Operating Model (OM) through a series of virtual engagements this week with employees, industry stakeholders and the media. The new OM seeks to reposition South Africa in the global market and ensure growth and sustainability. It also seeks to address customer needs and facilitate trade on the African continent.
The new OM is TNPA's revised strategy to deliver on its mandate to provide efficient and affordable ports that grow the economy. It includes an organisational structure that empowers decision-making at an operational level, and an organisational culture that emphasises the importance of TNPA's customers and people. It also includes six focus areas that are receiving priority attention:
Improving Terminal Oversight, to enable a competitive environment for port users.
Addressing backlog and chronic historical underspending on capital Infrastructure and maintenance, to ensure appropriate maintenance and timely provision of critical port infrastructure. TNPA has already made significant progress in reforming approving structures, addressing the poorly resourced Infrastructure Delivery Unit, and implementing visible automated project reporting.
Addressing port Property vacancies, to extract maximum utilisation. TNPA is in the process of reviewing the lease governance process, property management system and property audit plan.
Empowering our People, to address the current employee morale and in so doing, improve productivity, customer centricity and pride amongst all employees. TNPA's corporate office has officially relocated to the eMendi Admin Building at the Port of Ngqura.
Implementing a simplified and compliant Supply Chain Management framework, to boost efficiencies. TNPA's Delegation of Authority framework was reviewed and approved.
Introducing effective and efficient automated Systems, to provide real-time and reliable data.
TNPA's Managing Executives were appointed as part of the new OM structure. They oversee TNPA's three strategic regions and have full operational accountability for the ports that they manage. They provided a regional context for the new OM.
Moshe Motlohi, Managing Executive for the Eastern Region, discussed the Port Master Plans for Durban and Richards Bay, which seeks to position Durban as a container hub port and Richards Bay as an enabler to this bold step. He also spoke to the focus on environmental sustainability as a result of the recent road traffic spike in the Port of Richards Bay, and the introduction of innovation platforms that will be in collaboration with regional stakeholders. Motlohi added how the region is adopting an integrated approach to engaging the region's stakeholders, thereby calling on joint planning with local government.
Siyabulela Mhlaluka, Managing Executive for the Central Region, addressed the shift to cleaner operations at the Port of Port Elizabeth, and planned infrastructure upgrades and developments at the Port of East London. He spoke to the need to leverage TNPA's complimentary port system to better enable the agricultural sector and facilitate trade across the regions. He also announced the Ports Authority's intentions to consolidate the management team for the ports of Ngqura and Port Elizabeth. However, consultations are in the pipeline to ensure all critical stakeholders are aligned.
Advocate Phyllis Motšatši Difeto, Managing Executive for the Western Region, spoke about the need for integrated reporting systems for alignment purposes – between TNPA and Transnet's Operating Divisions, as well as local communities and municipalities.
All three Managing Executives emphasised that their proximity to operations will enable stronger relationships with customers and other stakeholders, through direct and regular engagement.
With a changing global economy, increased competition on the African continent and crippling unemployment figures, there was an urgent need to rethink TNPA's strategic direction. TNPA management conducted some introspection, which revealed an urgent need for a review of TNPA's operations and identified various challenges. These included: rising customer 3 of 3
dissatisfaction, declining port efficiency performance and volumes, inefficiencies and high costs of doing business, a failure to deliver capital projects on time, ageing fleet and infrastructure, and bureaucratic internal processes.
"There is a new blue on the horizon and Senza Kwenzeke (We make it happen)," said Ayanda Mantshongo, TNPA Executive Manager for Corporate Affairs and External Relations. "We are going to back to basics and moving closer to our customers and our people." Through the new OM, the Re-imagined TNPA will be better positioned to deliver on its mandate to provide efficient and affordable ports that grow the economy. Customers will benefit from improved efficiencies and a lower cost of doing business. This will be achieved through simplified supply chain processes to deliver critical infrastructure and equipment that will capacitate service delivery. The Reimagined TNPA will also advance South Africa's competitiveness in the global market and ensure growth and sustainability.