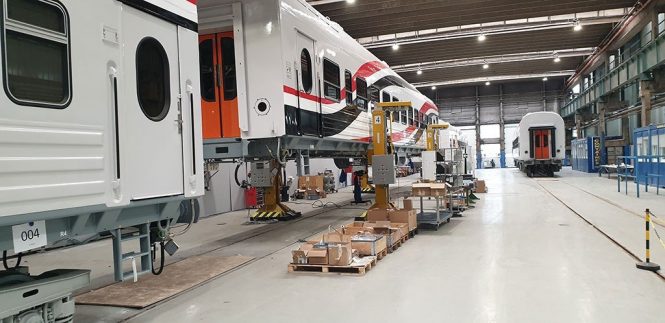 TMH Hungary, has started the assembly of the first four passenger coaches for Egypt. In total, 680 vehicles will roll out of Dunakeszi rail manufacturing and services site in Hungary. The remaining 620 vehicles are manufactured by Tver sister plant in Russia. The first coaches delivered from Dunakeszi are due to start operation in Egypt in February 2021.
"This project revives the long and proud tradition of rail manufacturing in Hungary and represents the largest ever order of rolling stock in the history of the country. At TMH Hungary, we are extremely proud to contribute to this revival and Dunakeszi teams are eager to bring their competences to the project", said Terence Watson, Senior Vice President Europe at TMH International and CEO of TMH Hungary.
As first step, 96 third-class passenger cars with dynamic ventilation will be assembled at Dunakeszi. The final assembly works on these coaches include the installation of the control panels for the train attendants, seats, luggage racks, toilets and water supply system, as well as part of the electric cables and switches. The bogies, brake system, coupling equipment and buffers are also installed at the Hungarian facility. The Dunakeszi team is also performing final assembly works on wheelsets for the Egyptian coaches. A first batch of 110 wheelsets was delivered to Tver plant in August.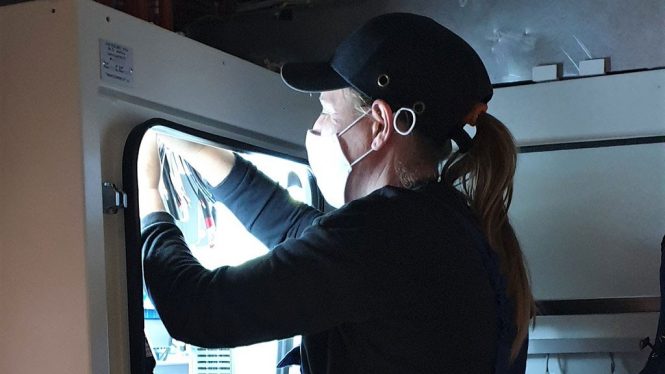 In a second phase starting in 2021, third-class HVAC passenger coaches will be manufactured in Dunakeszi. The plant will receive empty car-bodies from Tver and will complete interior walls and floor cladding, isolation, lamp installation, and painting in addition to final assembly. Gradually, the production of coaches in Dunakeszi will ramp up to reach 25 units per month by mid-2021.
As part of the transfer of technologies between Russia and Hungary, the Hungarian ENR project team took part in a 2-week training programme at TMH's plant in Tver to get familiar with the production, testing and commissioning processes.
Since the acquisition of the Dunakeszi rail facility by TMH Hungary in June 2020, the new management has been focusing on preparing the site for the transfer of production of ENR coaches. During this period a project team was formed, the technical documentation and drawings were provided, the logistics chain was restructured, and the necessary parts were procured. TMH Hungary has also started searching for domestic suppliers and localizing parts to meet the 51% of Hungarian content requirement. The necessary procurement processes are also under development.
In September 2018, TMH Hungary won an international tender for the supply of 1300 passenger coaches to the Egyptian National Railways (ENR). This contract includes five different models of cars: 500 third-class coaches with dynamic ventilation, 500 third-class, 180 second-class, 90 first-class air-conditioned cars, and 30 coaches-restaurant. The maximum speed of the coaches is 120kph with a 40-year lifecycle in both continental and coastal environments of Egypt.
This 1Bn€ project is financed by Heximbank from Hungary and Roseximbank from Russia. The contract entered into force in May 2020 and 120 coaches have to date already been delivered to ENR and over 100 already in operation in the country.
TMH Hungary is a 50-50 joint venture formed between TMH International AG and Magyar Vagon Zrt. (MA-VAG).