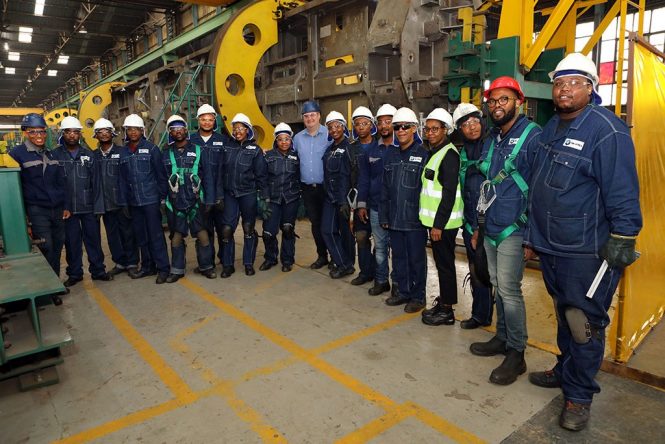 Our "People First" approach is focused on ensuring that we create an enabling and supportive work environment for our people. We are cognisant of the unique challenges that the African continent is working to address and are committed to providing quality jobs and to be an employer of choice.
This we hope to achieve in part by supporting the transformation agenda set out by government and by working tirelessly to ensure an increased inclusion of the women and youth in our workforce.
TMH Africa is an equal opportunities employer and we pride ourselves with having a diverse workforce that has extensive experience in Africa's rail industry and continue to equip themselves. We firmly believe in that: "You don't build a business; you build people and people build the business." That is why skills development and training are the cornerstone of how we invest in our over 200 employees.
In particular, the lack of women in manufacturing is a global challenge that needs us to tackle as a sector and as individual employers. Of the 1.6 million manufacturing workforce in South Africa only 35% are women. TMH Africa believes in the inclusion of women in the rail sector and aims to close this gap.
South Africa has some of the best artisans and welders that the world has to offer, as a sector we need to harness their skills and provide continuous learning opportunities.
TMH Africa is committed to promoting and enabling gender balance and transformation in our workforce.