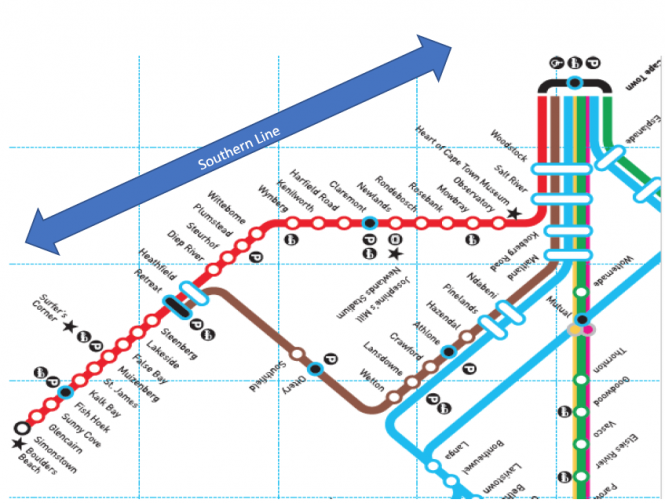 Metrorail Western Cape is pleased to announce the resumption of services between Fish Hoek and Simon's Town Stations on Wednesday, 5 January 2022.
The resumption of the service means all stations beyond Retreat Station are now fully operational from Cape Town all the way to Simon's Town as the end Station, a total of 29 stations.
Metrorail will operate both the yellow and grey trains at peak and the new trains during off-peak service as per the Rail Safety Regulator.
Metrorail had undertaken a series of repair works which include fallen mast poles at Glencairn as a result of weather conditions and natural corrosion and not vandalism. Additional platform repair works were also undertaken at Glencairn Station.
Metrorail will operate under strict speed restriction as additional repairs will continue including the management of sand blowing onto the tracks and damaging critical equipment on the ground. This means customers must plan their departure along with adjusted delays until the rail repairs and maintenance are completed. In addition, Metrorail will be implementing additional repair works on the area which may see temporary closures to fix sand issues that are endemic to the area.