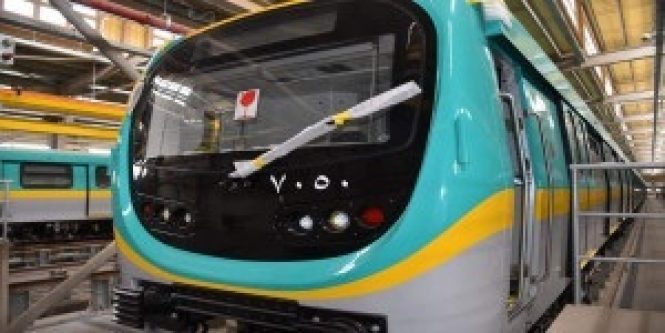 In the light of modernising its fleet of trains in the 2nd line and to preserve assets, reduce maintenance costs and absorb the steady increase in passenger numbers, the Egyptian Minister of Transport has announced the arrival of the ninth air-conditioned train of the metro to the port of Alexandria, as part of the contract concluded with the South Korean Hyundai Rotem Company for the manufacture and supply of 32 new air-conditioned trains to work on the third line of the metro. In addition to maintenance work for trains for a period of eight years, at a total cost of 317 million euros.
Four trains have entered into service so far to increase the fleet operating on the 3rd line. All dynamic tests have been completed, increasing the number of trains operating on the third line to 18 trains.
The minister also announced the arrival of the components for the second train of 10 trains that are being assembled locally at the SEMAF factory of the Arab Organization for Industrialization, and the components include (vehicle structures - equipment - chairs - all components and parts of the internal vehicle). The South Korean Hyundai Rotem is providing technical support to the SEMAF factory, in line with the Ministry of Transport's plan to encourage the localization of the rail industry, through the transferring of expertise to Egyptian engineers and technicians and increasing the local component.