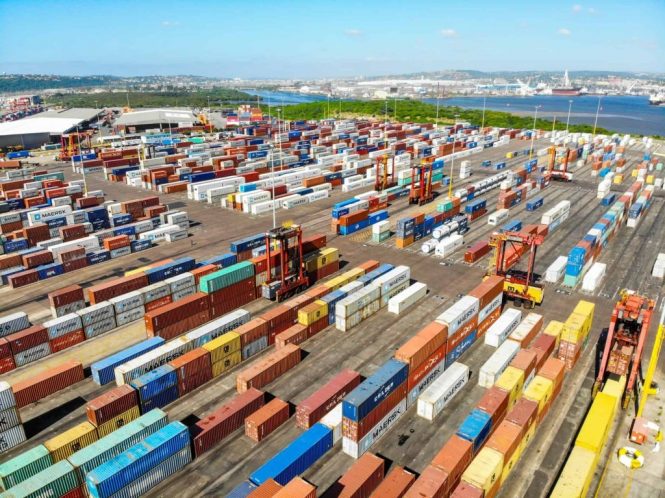 The Durban Container Terminals (DCT) Pier 1 and Pier 2 achieved over 90% compliance in contractual agreements with shipping lines calling at the port for the month of February 2023. Truck turnaround time also averaged 55 minutes at Pier 1 and 66 minutes at Pier 2 during the same period.
In an effort to reduce backlogs following the strike action in October last year, the terminals operated as a single precinct to encourage vessel diversion between the terminals. They further partnered with customers in negotiating vessel call sizes during the two-month recovery period, which was initially estimated to take six months.
Managing Executive at the Durban Terminals, Earle Peters, said, "Three of the four weeks in February saw Pier 2 achieve 100% compliance in customer agreements, showing how the collaboration with the industry is yielding results." The terminals were also employing the adjusted import storage rule, allowing customers to collect their containers as they were offloaded from the vessel, ensuring yard fluidity.
Peters added that the partnership the terminals enjoyed with four transport logistics associations, representing over 300 trucking companies, was fundamental in clearing congestion as quickly as the terminals did in the immediate weeks after the strike. "It's been encouraging to hear our customers compliment the teams and share emails of gratitude – and we'd like to sustain this momentum for the new financial year," he said.