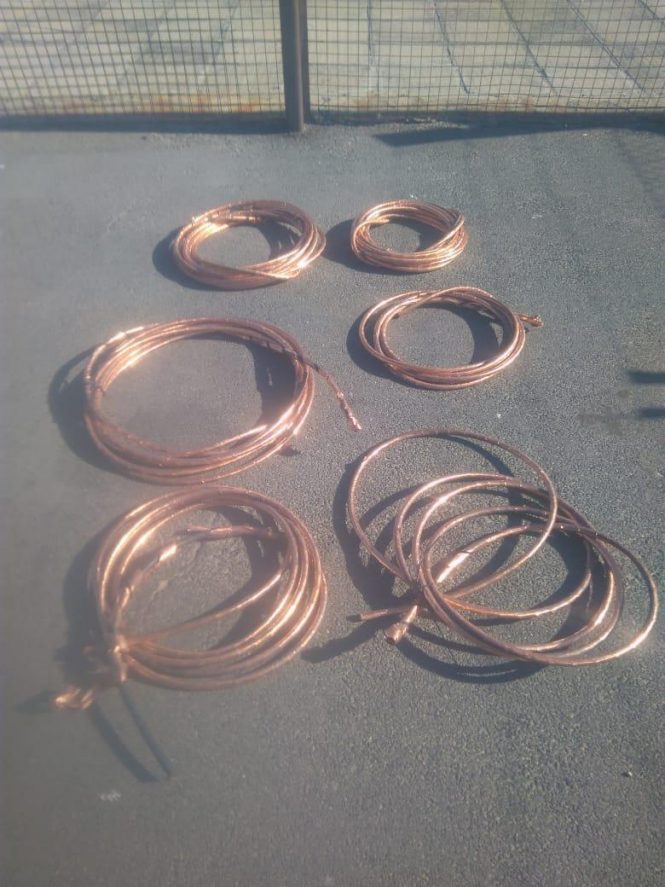 Another three metal thieves were recently sentenced in terms of the Criminal Matters Amendment Act (CMAA) for theft /damage of essential infrastructure last week.
Jail terms of 10 – 12 years' were imposed with suspensions. All three culprits will spend 6 years behind bars and have been declared unfit to possess firearms.
The three appeared in Wynberg Regional Court and were sentenced for theft of/tampering with essential infrastructure i.e. rail components to the value of R12,351.77 – R19,995.80. Clean second hand copper currently fetches around R85 per kilogram.
Regional manager Richard Walker says guilty pleas and convictions have become the norm: "While we commend all successful convictions since March 2018, the lack of consequence to unlawful scrap dealers is unacceptable." "It is the individuals' risking capture for a few rand that get lengthy jail terms while the bosses of these lucrative chop shops remain untouched – we have yet to see jail sentences for dealers or scrapyard closures."
He appealed to the public to assist law enforcement authorities to expose non-compliant second hand goods/scrap dealers: "Be alert and vigilant to underhand deals and give information/tip offs to law enforcers so that the real criminals face the consequences of their illegal actions."