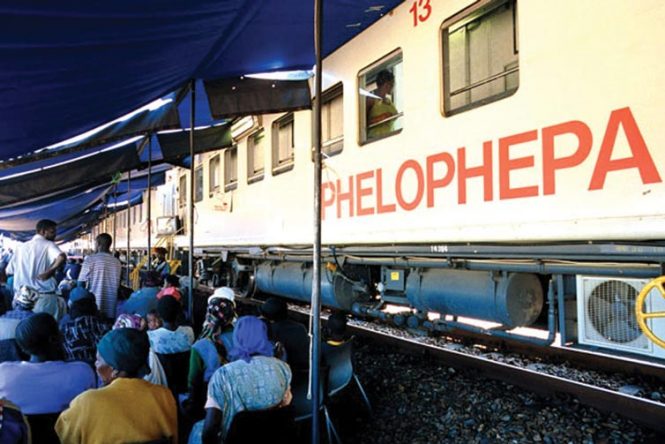 The world-renowned, comprehensive primary health care clinic on wheels – the Transnet Phelophepa Healthcare Train – arrived at the Empangeni Station, Kwa-Zulu Natal on 5 March, where it will be stationed for 2 weeks. The train houses a dental clinic, psychology clinic, health clinic and pharmacy.
Transnet has two Healthcare Phelophepa Trains that operate as mobile primary healthcare hospitals, bringing much needed medical and educational services to impoverished rural areas of South Africa. With over 40 permanent staff and numerous volunteers, the train is more than a mobile hospital – it is, in fact, the world's biggest mobile clinic.
The train uses Transnet's existing SA rail network to make medical care accessible to many of South Africa's most remote communities. For nine months of very year, Phelophepa I and II travel the country, spending one or two weeks at 35 stations countrywide, reaching almost 400 000 underprivileged people through its on-board and community outreach programmes. The health professionals and senior students teams visit schools and community centres to create and spread awareness around issues such as HIV, oral and visual health, good nutrition and health in the home environment.
The Transnet-Phelophepa health care trains have, over time, also enhanced cancer, diabetics awareness and screening programmes through provincial campaigns focusing on rural areas. Most services are offered for free, with a nominal charge for medication and items such as glasses.