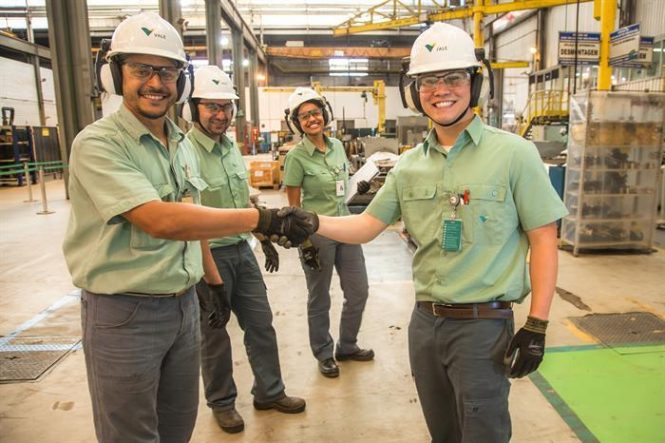 Entries for the Global Trainee Program are open. There are 40 places, of which 23 for Brazil, 12 for Canada and 5 for Mozambique. The program will start in January 2019 and last for 12 months.
The goal is to attract and develop talents that will support the cultural transformation of the company. Entries must be made at www.vale.com/trainee by November 5.
"We are looking for people who have a leadership profile, like to work as a team, enjoy innovative projects, be communicative and open to new ideas, and, above all, feel like learning and living new experiences", explains the director of People, Marina Quental.
Trainees are expected to help build Vale do Futuro, a company of greater collaboration and integration between areas, agility and global mindset. For this, the company will offer multidisciplinary experiences that will give an integrated vision of the business, including participation in projects of global reach and rotations in different areas of the company.
Through customised development actions and based on innovative forms of learning, trainees can experience experiences that will contribute to their career. They will also have the support of individual mentoring.
To enhance diversity in the selection process there is no age restriction and enrolment of graduates will be accepted in any undergraduate course between July 2015 and December 2018.
Advanced English and travel mobility are required. The process involves three steps:
an online challenge,
a virtual group dynamics and, finally,
a face-to-face assessment with the participation of executives.
The idea is that the process is an inviting and transparent experience for all candidates, with clear feedback and closer communication, from enrolment to the end of each stage.
All vacancies offer benefits such as medical care and life insurance.