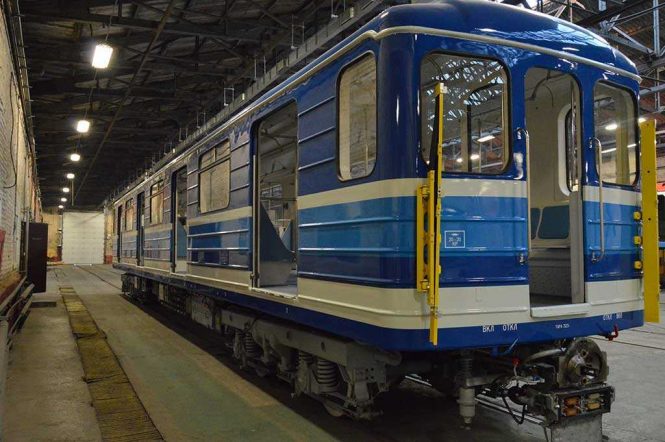 TMH and Samara Metro signed a contract to extend the lifecycle of five Series 81-717/714 metro carriages through a general overhaul.
The refurbished rolling stock will be returned to the customer by the end of the year. The lifecycle of the carriages will be extended by an extra 15 years. All needed operations will be performed by TMH's plant in St. Petersburg.
The carriages were produced in the 1990s. They will receive new electric equipment, bogie frames, wheelsets, engines, handrail coating. Both passenger compartments and driver cabs will be equipped with video surveillance featuring a total of 6 video cameras per car. The end cars will now feature accessibility areas. The refurbished rolling stock will fully comply with modern energy efficiency and reliability requirements.
Previously, in Spring 2020, TMH shipped to Samara Metro a new Series 81-717.6/714.6 metro train and in December 2020, 6 refurbished metro carriages.