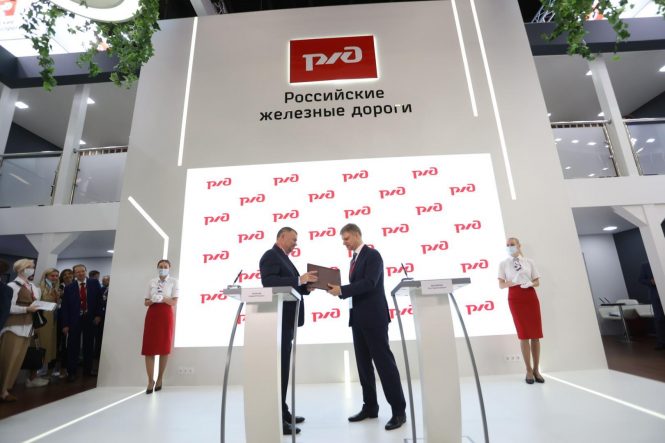 Russian Railways' Chief Executive Officer – Chairman of the Board Oleg Belozerov and President of TMH Andrey Bokarev have signed a memorandum of understanding on joint support of commercial operations on international markets. The document was signed during the first day of the Saint Petersburg International Economic Forum.
The purpose of the memorandum is to create mechanisms for the coordination of actions and expertise of the parties in pursuit of extra synergies and commercial opportunities in international markets.
The parties are planning to evaluate the opportunities of forming joint offerings to customers in: engineering and development of railway infrastructure, including signalling and telecommunications, supply, modernization and maintenance of rolling stock, management and operation of railway systems.
Countries of CIS, Central and South-Eastern Asia, Middle East, Africa, Central and South Europe, and Latin America are viewed as perspective regions for the cooperation.