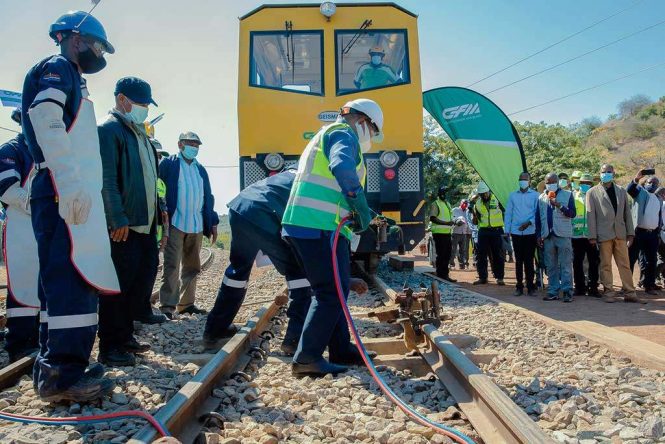 On 29 May, the President of the Republic of Mozambique, Filipe Nyusi, lay the first stone for the reconstruction of the Dona Ana/Vila Nova da Fronteira railway line, known as the Tete railway, linking Mozambique and Malawi.
The rehabilitation includes the rebuilding of a 44km stretch of track to accommodate freight and passenger trains travelling to and from the Port of Beira to neighbouring Malawi and vice versa. The President noted that this railway connection will bring about the desire of Mozambique and Malawi to improve the logistics of imports and exports between the two countries and integration with the rest of the region.
The rehabilitation of this infrastructure will contribute to the creation of more than 150 new jobs, and the establishment of a professional technical school, which will contribute to the training of staff in this region.