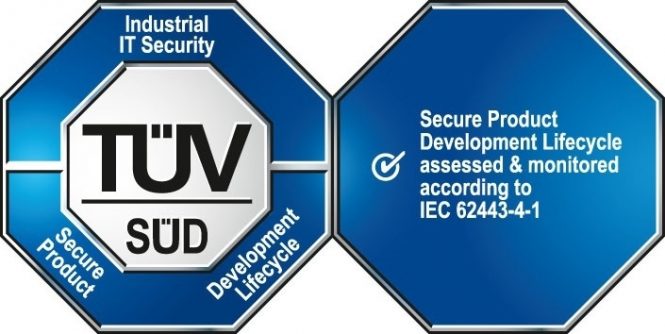 The products in Siemens Mobility trains meet the highest cyber security standards. This was recently confirmed by TÜV SÜD, which approved Siemens Mobility Rolling Stock with the IEC 62443 4-1 certificate. This award confirms, 18 months after the IEC 62443 2-4 / 3-3 certification, the cyber security throughout the entire product development process.
Siemens Mobility implemented a secure product development process for control components as well as public and operational information technologies in accordance with the IEC 62443 4-1 standard. Siemens Mobility takes a holistic approach to IT security, which includes the entire product lifecycle and supply chain.
When integrating individual components into a vehicle system with safety-critical and non-safety-critical IT systems, the development process plays an important role in achieving cybersecurity goals in the overall rail system. Therefore, Siemens Mobility has decided to focus its certification activities now on the development process of products.
With the increasing digitalisation, for Siemens Mobility, dealing with cybersecurity is as much a part of a rail vehicle as driving and braking. Certification in accordance with the international IT security standard IEC 62443 guarantees customers and authorities that the vehicles are built to provide the best protection against possible cyberattacks.