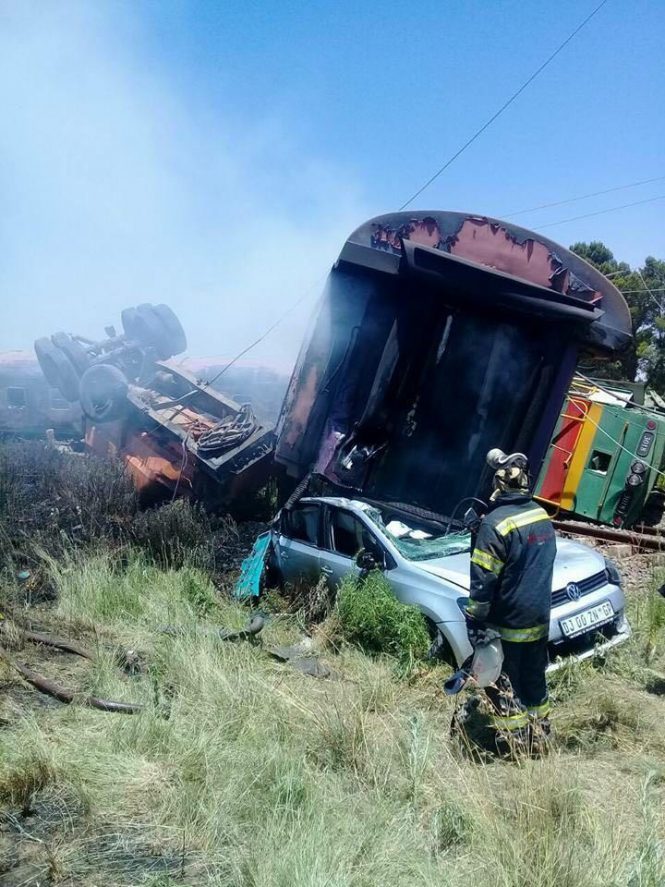 "We were saved only by the Grace of God. He bestowed so much mercy on us." These are the words of the Shosholoza Meyl driver of train 37012 that collided with a truck between the Henneman Station and the Kroonstad Station on its way from Port Elizabeth to Johannesburg. A total of 599 passengers, 14 hospitality staff members, six police officials, one technical staff member, the train driver and his female train assistant were on board when the collision occurred.
According to the train driver, he and the train assistant had nowhere to go in the cabin of the diesel locomotive they were driving when they realised the truck was not moving out of their way.
"We were stuck in the cabin while we hooted non-stop at the truck and applied the emergency brakes. It was horrible. We could either jump to our deaths or wait for the impact. We had nowhere to go," the crying train assistant told Steve Harris, General Secretary of UNTU.
According to the train driver he did everything he could to prevent the loss of lives. "I will never forget all the emotions that went through my head. The image before we hit the carrier is burned into my brain forever," he says.
Both sustained head and neck injuries and are badly bruised after the train carried the truck for about 400 metres before it derailed and caught alight.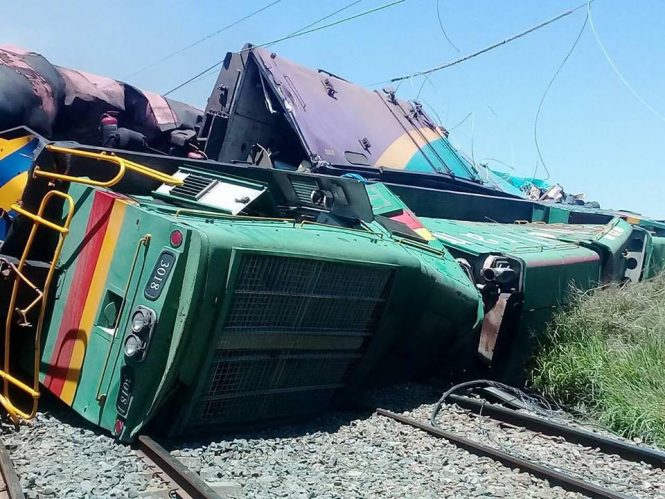 According to a preliminary investigating by the Railway Safety Regulator (RSR) the speed on the line is 90 km/h, but the train was only travelling at a speed of 78 km/h at the time of the accident. The driver of the truck tested negative for alcohol after he was taken to the nearest police station.
Harris says UNTU supports the call of its affiliated federation, Fedusa, that the truck driver must be charged with murder and not with culpable homicide.
"Murder is the intentional, unlawful killing of another human being. By deliberately ignoring railway signs and a stop sign while a train is approaching, the accused acted with the intent to kill," says Harris.
The RSR recommended that an Independent Board of Inquiry should be established to investigate the circumstances, amongst others, why six train coaches caught alight.
Harris says that according to statistics Shosholoza Meyl, responsible for all long-distance travelling, is PRASA's safest train to travel in.
The train driver and the train assistant, employees of the Passenger Rail Agency of South Africa (PRASA), are members of the United National Transport Union (UNTU), the majority Union in PRASA, Transnet and Bombela, the operator of the Gautrain.
Both the driver and his assistant asked not to be identified as they are too traumatised to handle the media attention, and have not been for the debriefing PRASA is supposed to provide to them.