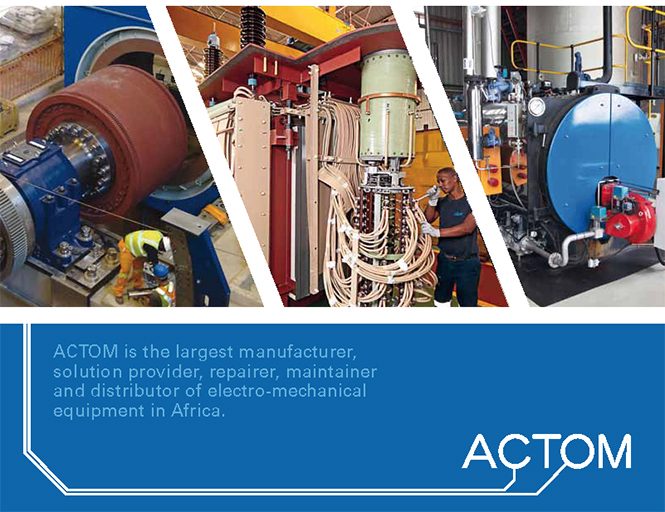 ACTOM was recently named – for the second year in succession – as Top Performer in the Electrical Equipment sector in the Top 500 Companies Awards in South Africa for 2017.
The Awards, organised by Topco Media, publishers of the business-to-business publication Top 500, were announced and presented at the Awards function staged at Melrose Arch, Johannesburg, on March 21, 2017, marking the ninth successive year of the existence of this prestigious competition and this year marking the ninth edition of the Top 500 South Africa's best-managed companies.
The key criteria by which the five top performing companies in each of a total of 100 different sectors are selected each year are financial performance, empowerment, policy and commitment and alignment to government's mandate centred around skills development, CSI enterprise development and various other differentiators.
The assessment and selection of candidates for the Top 500 Companies Awards are done by Topco's research department in conjunction with the University of Cape Town's Development Policy Research Unit, which set up the rigorous criteria for organisations that see themselves as being among South Africa's best-managed companies.
In the latest edition of Top 500, Fiona Wakelin, the publication's Editor, revealed that the Awards had 25% more content and five times the number of clients than their predecessor.
"This is a fine reflection of the robust nature of the best-managed companies in South Africa, many of whom have shown remarkable resilience, and indeed growth, under difficult global, regional and national economic circumstances," she commented