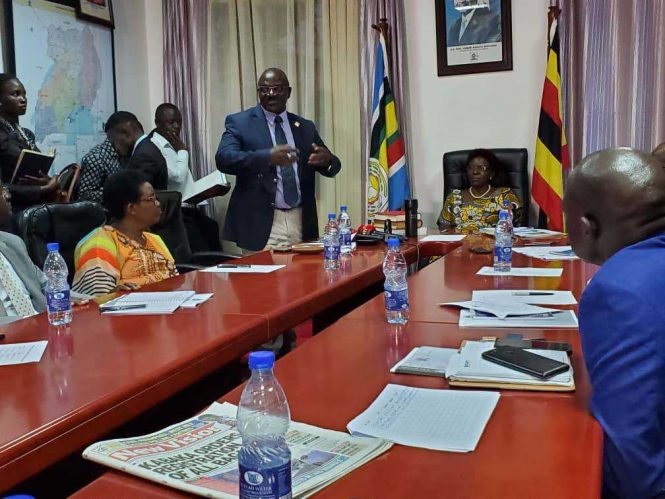 Minister Eng. Monica Azuba Ntege, has handed over office to the new Minister of Works and Transport, Gen Edward Katumba Wamala who was formally State Minister for Transport.
Under the leadership of Eng. Monica Azuba Ntege, the transport and works sector achieved key milestones including the revamping of Uganda Airlines and completion of major roads and others like the New Nile Bridge in Jinja.
In his remarks, Gen. Wamala lauded Eng. Azuba for diligently leading the sector and delivering on her mandate. "I want to pledge my total commitment, I am ready to work with the team to ensure that we deliver and take the sector to a higher level" he said.
Eng. Monica Azuba Ntege, moves into a new role as a Senior Presidential Adviser.