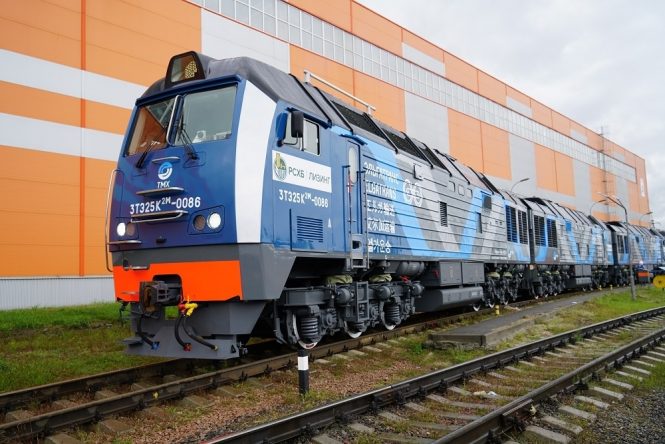 Three Class 3TE25K2M mainline freight diesel locomotives, produced by TMH in Bryansk, were shipped to Elga-Trans, a provider of railway transportation services for the Elga coal site in Yakutia.
According to the contract, signed in May 2021, the customer received three Class 3TE25K2M in July, and three more were shipped in late September.
Despite the yet short mileage at the coal site, the locomotives were reputed powerful and efficient by the driver crews. Launching them in operation increased the volume of the transported coal while decreasing operational costs, specifically fuel costs, and average delivery times.
The locomotives feature some innovative equipment, including wheel-motor units with antifriction bearings, modular microprocessor control system, AC electric motors in auxiliary systems, and screw compressor packages. The engine, used in these locomotives, has a power reserve for extra reliability in low temperatures and mountainous areas. The driver cabs comply with all modern sanitary, ergonomic, and safety requirements. In the conditions of the Eastern railroads of Russia, these locomotives can haul trains weighing up to 7100 tons.
This is the first time Class 3TE25K2M join a private operator's fleet. Previously, all these locomotives were produced for Russian Railways. At its facility in Bryansk, TMH organized a training program to familiarize Elga-Trans representatives on operation, maintenance, and repairs procedures of the new machines.