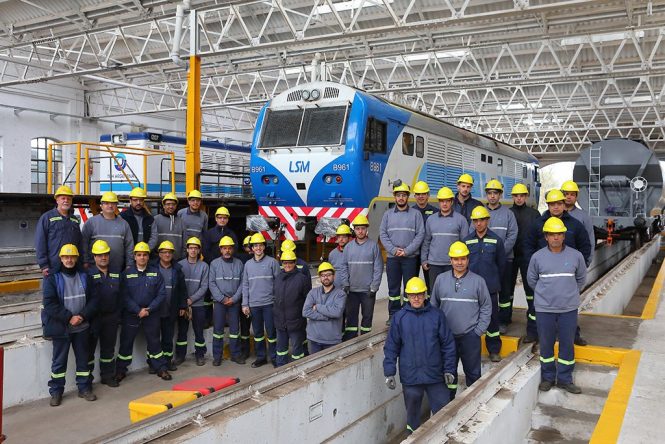 Four regional railway manufacturing and servicing hubs across three continents
A collaborative approach with customers, suppliers, and rail manufacturers
TMH International, the international subsidiary of the privately-owned Russian rail manufacturing group TMH, celebrates two years of activity on the global railway market. Created in 2018, the company is now present in six countries on three continents[1].
Since its creation, TMH International has grown to 1100 employees and successfully expanded its geographical footprint, most recently in Europe with the acquisition of the Dunakeszi rail facility in Hungary. This last acquisition will serve as a regional manufacturing and services hub for Eastern Europe. TMH's ambition is to further grow in Europe, Africa and Latin America.
The company is led by a management team of international experienced and enthusiastic experts from the leading brands of the global railway industry[2]. Its international strategy is built around three pillars: being an industrial investor, a technological partner and a services provider to its customers.
"At TMH, we believe that each country in the world deserves its own rail industry. Our approach is to choose a specific country and to develop the rail industry, ensuring the production, supply, and maintenance of all types of rolling stock for all types of infrastructure to all possible customers. The big export model is no longer on the agenda.", said Kirill Lipa, Chief Executive Officer of TMH Group.
Whether it is Argentina, South Africa or Hungary, the railway industry has been suffering from structural lack of investment, like the Russian rail industry in 2002 when the TMH Group was created. TMH successfully integrated and developed eleven rolling stock manufacturing sites in Russia. Today, the Group enjoys a leading market position in the country and ranks N°6 worldwide. This competence is unique and requested well beyond Russia.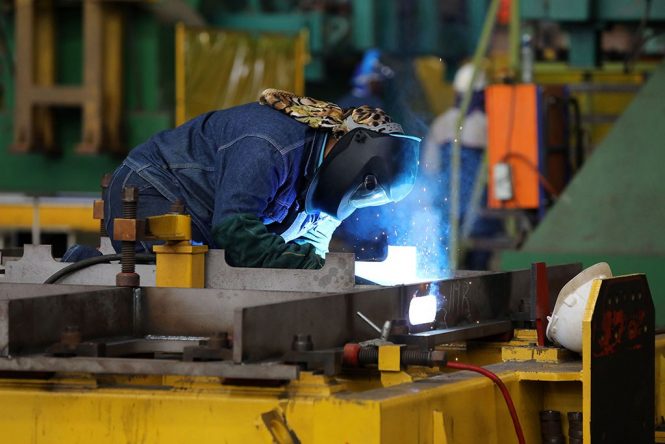 In joint ventures with local companies, TMH International has invested in industrial facilities in Argentina, South Africa, Kazakhstan, and Hungary to serve the larger regional markets with their different rail standards. With over 100 years of history, the sites of Mechita (Argentina), Boksburg (South Africa) and Dunakeszi (Hungary) benefit from an extensive expertise in the railway industry.
"Our business model is based on partnerships with local players who introduce us to the market, customers and local specifics. We develop a full value chain relying on the local workforce and supply chain. We aim at reaching the highest possible level of localisation, while keeping a very light management structure at our Swiss headquarter. This is our key differentiator. Combined with a solid technology and long experience on the market, it allows us to be very competitive, extremely flexible and reactive to the needs of customers and changes on the market", explains Hans Schabert, President of TMH International.
In Cuba and Egypt, the company is present with the supply of rolling stock to replace ageing fleets and increase the reliability and safety of passenger transportation. In Egypt, the company is supplying 1300 passenger coaches – the largest ever rolling stock order in the history of the Egyptian Railways.
This geographic diversification of the business has allowed TMH to expand its customers' panel, adding both public and private, passengers and freight operators, such as SOFSE and Nuevo Central Argentino (NCA) in Argentina, MAV in Hungary, ENR in Egypt.
The company also acts as a supplier to the global rail industry, working in close partnership with Bombardier and Progress Rail in South Africa for the refurbishment and sub-assembly of locomotives, but also with Alstom and Wabtec for the manufacturing of electric and diesel locos in Kazakhstan, and for the supply of parts and key components in Russia. In Hungary, the newly acquired site of Dunakeszi is making the final assembly of EMUs for Stadler and trams for CAF.
Leader in rail Services, TMH International has developed two key competences in Argentina. The repair and maintenance of rolling stock manufactured by CRRC, specifically for SOFSE state-owned operator, and depot management, with now four depots run by TMH on behalf of NCA freight company to provide light maintenance and preparation to operations of their fleet.
[1] Argentina, South Africa, Cuba, Egypt, Hungary, and Kazakhstan
[2] Hans Schabert, former CEO of Siemens Mobility and Vossloh is President of TMH International. Key functions such as Commercial, Technical, Operations, Procurement, People, but also country management are led by managers with extensive career paths at Alstom, Siemens Mobility, Bombardier Transportation, GE or Stadler.