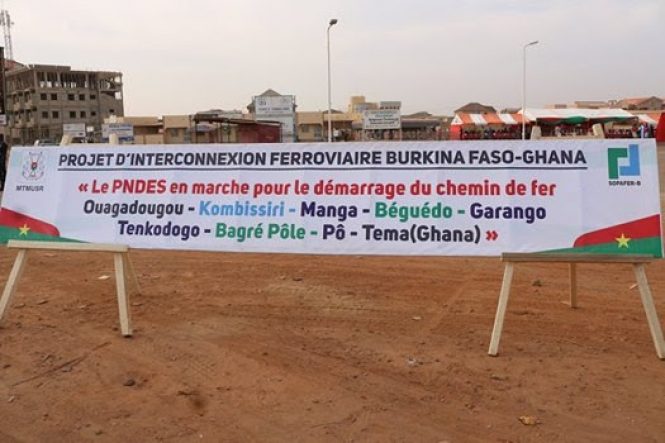 Burkina Faso's Minister for Transport, Urban Mobility and Road Safety, Mr. Vincent T. Dabilgou, on 4 February 2019, officially launched the study of the Tema Railway line. The railroad will link Burkina and Ghana. In Burkina Faso, it will start in Ouagadougou and cross the following localities: Kombissiri, Manga, Béguédo, Garango, Tenkodogo, Bagré , Pôle, Pô – Tema.
The ceremony was attended by several members of the government and former ministers responsible for transport, and the ambassador of Ghana to Burkina Faso.
The actual project is expected to being in 2020, as a BOT ( build, operate and transfer) project - there are currently 12 pre-selected firms in the running.