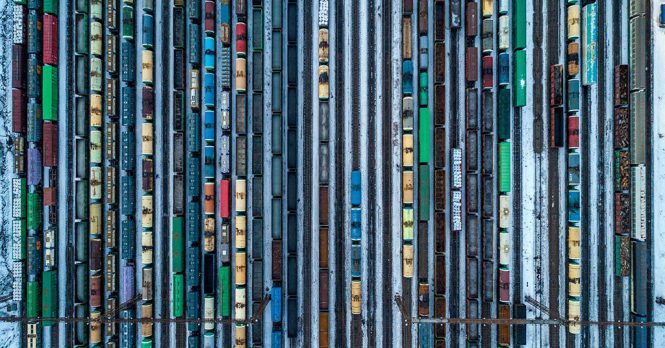 The features and achievements of Russian Railways that might attract potential partners in the African continent are numerous. Today, this transport and logistics holding represents one of the largest railway companies in the world with huge volumes of freight and passenger traffic, high financial ratings, qualified specialists in all areas of railway transport, an extensive scientific and technical base, broad design and construction capacities, and significant and successful experience in international cooperation.
Russian Railways operates one of the largest transport systems in the entire world: the total length of its track in use amounts to 85,500km, of which 43,700km are electrified.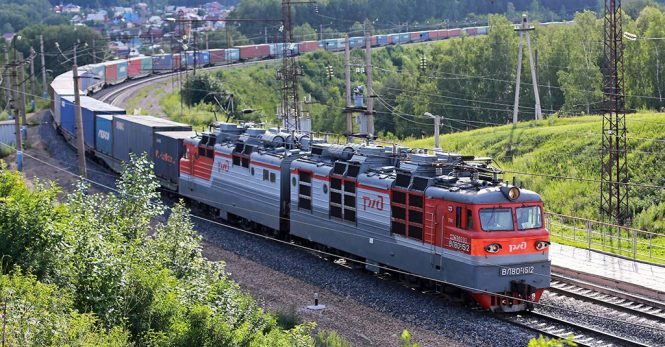 In the whole of the Russian Federation, Russian Railways is the provider of over 45% of total freight turnover (including pipeline transport) and about 25% of passenger turnover.
The company owns almost 20,000 locomotives, providing for the operation of over 1 million freight cars. Meanwhile, nearly 1.3 billion tons of cargo and about 1.2 billion passengers were transported through the Russian railway network in 2019.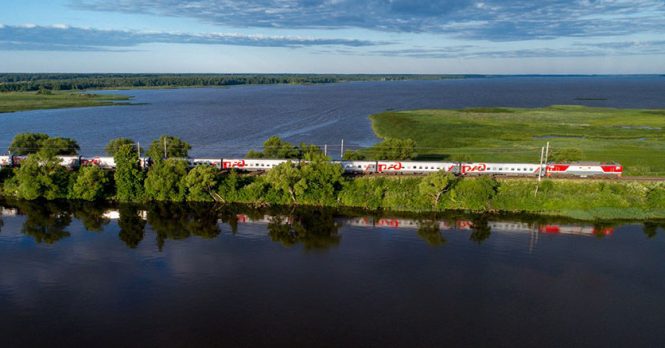 Russian Railways is a world leader in the energy efficiency of freight rail transport (according to the International Energy Agency). Besides, the holding is among leaders in energy efficiency of passenger transportation, security and safety, and environmental protection.
The holding is also engaged in foreign markets in which it puts to good use its considerable competencies with respect to the implementation of complex infrastructure projects, ranging from conducting economic efficiency assessments on the development of design solutions, engineering, and construction, to the management of the entire railway systems of other states. Russian Railways has advanced technologies and effective approaches at its disposal to expertly manage railway systems abroad and to implement related projects.
Russian Railways has an active presence in 40 countries, currently implementing infrastructure projects in Cuba, India, Serbia, Mongolia, and Armenia, among others, and it is pursuing joint initiatives with many other countries as well. Indeed, its proposed projects are now being considered in various states of Southeast Europe, Latin America, and Southeast Asia.
In Africa, Russian Railways has already established working relationships with South Africa, Nigeria, Egypt, and several other countries.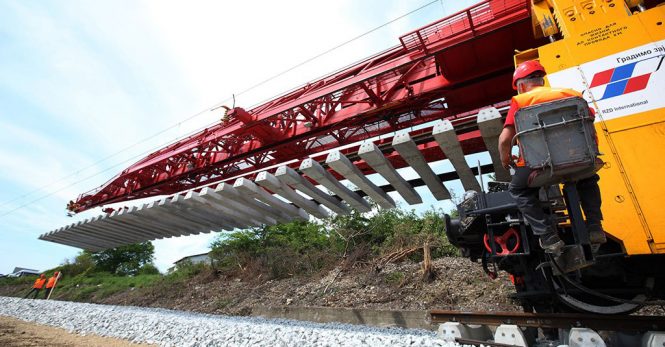 For the economies of many African states, rail transport can play a very significant role. Development in this sector can also bring about significant progress in various related areas. Meanwhile, the prevalence of extractive industries and rapid urbanisation in many parts of Africa present some highly lucrative opportunities in railway development.
And it was against this background, Russian Railways took an active part in the Russia-Africa Summit and Economic Forum held in Sochi in late October 2019 under the co-chairmanship of the presidents of Russia and Egypt, Vladimir Putin and Abdel Fattah al-Sisi. The discussions were attended by representatives of 54 African countries, as well as eight significant African regional associations and organisations.
Numerous issues were raised including the prospects for the creation of new infrastructures and modernising existing infrastructure in African countries, proposals for the supply of equipment and rolling stock, as well as human resources development. Ultimately, Russian Railways concluded memorandums with the ministries of transport and railway companies of Egypt, Nigeria, and the Democratic Republic of the Congo during the forum.
According to the Protocol of Intent between Russian Railways and Egyptian National Railways, the former intends to substantively study the possibilities of cooperation on potential joint projects such as the construction of a new railroad line between Manashi and October 6 Station, the construction of a second track on the Imbaba–Manashi-Alexandria section, as well as the installation of alarm systems, centralisation and interlocking thereon. In addition, the Protocol also envisages possible Russian-Egyptian cooperation in the creation of a single traffic control center for Egyptian National Railways. Another area that both sides consider promising is that of education, with Russian transport universities prepared to conduct training for the employees of Egyptian National Railways.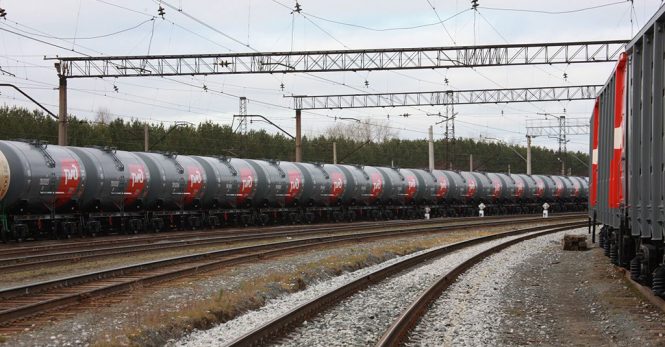 The ongoing dialogue between Russian Railways and many of its African counterparts includes the transfer of experience in the field of logistics and transportation, engineering, and the construction of infrastructure, as well as consulting. In addition to the countries specifically listed above, some potential projects are also being discussed with representatives from Botswana and Angola, among others.
Russian Railways has unique competencies in engineering and construction, railway management, and consulting, all of which makes its cooperation with African counterparts in the implementation of railway projects mutually beneficial.
Besides, Russian Railways is also actively working with regional financial institutions in Africa. A memorandum of understanding, which provides for cooperation in the railway sector, was signed between Russian Railways, the Russian Export Center and the African Export-Import Bank on the sidelines of the 10th VTB Capital Investment Forum "Russia Calling" in Moscow on 28 November 2018. The parties agreed to cooperate in the implementation of export and investment projects in the railway industry, as well as to jointly develop project-financing schemes.
Overall, strong foundations have already been laid for cooperation between Russian Railways and its counterparts across many African countries.
#russia #railways #congo #drc #nigeria #egypt #Botswana #Angola #Nigeria #export #investment #transportation #engineering #logistics #infrastructure #rollingstock #urbanization #urbanisation #freight #passenger