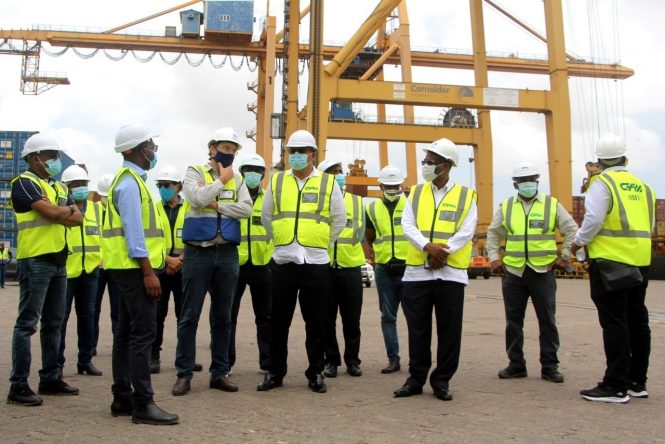 Bilateral cooperation between Mozambique and Malawi will be increasingly strengthened in the transport of goods, through the Ports of Beira and Nacala, especially in the disposal of 255 000 tons of fertiliser.
Mozambique will implement specific measures to make the import project via Malawi viable, of around 255 000 tons of fertilisers, of which, 180 000 from the Port of Beira and 75 thousand through Nacala.
This will involve the allocation of more wagons, storage, improved speed for the clearance of goods and fluidity of the borders, with Mozambique, Malawi and Zambia continuing to work towards and review the agreement established by the Corridor Development Program and establish a Permanent Secretariat for the promotion of that area.
Through the Ports of Nacala and Beira, Malawi imports staple food products, fertilisers, fuels, construction material, among others. It also uses the Nacala and Beira railway infrastructure to export agricultural products, such as cereals, tobacco, among others.
From January to September this year, the Port of Beira handled around 182 000 containers, of which 12 percent was from Malawi and around 2.2 million tons of general cargo, nine percent of that was Malawian cargo.
The Port of Beira has the capacity to handle 300 000 containers and three million tons of general cargo. With the various investments currently underway, the capacity will grow, in the coming years, to 700 000 containers and about 4.5 million tons of general cargo, while Nacala will grow from 100 000 containers to 250 000 through the availability of 600 wagons.