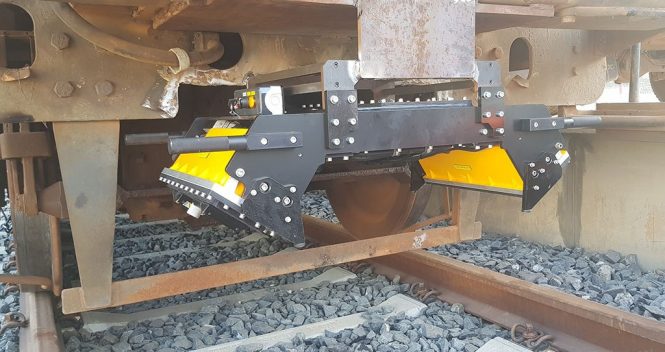 In partnership with Raysimas, Uroven and Latronix have recently completed track geometry measurement for the TER Project in Dakar. The team transformed a 1960's locomotive into a modern track geometry measurement platform using the portable OWLS system.
The installation and calibration of the system was completed in three hours, ready for measuring the 74Km track. The OWLS system is a highly accurate track geometry device that uses a combination of optical sensors, accelerometers and gyroscopes to measure gauge, horizontal alignment, vertical alignment, cant and twist.
The measurements were completed in accordance with EN13848 and EN13121 suite of standards.
The system is extremely accurate with reproducibility figures significantly better than the measurements required by track recording vehicles stipulated in EN13848-2.
The OWLS system has been developed by Latronix in Sweden. Uroven are the overseas distributor of OWLS.