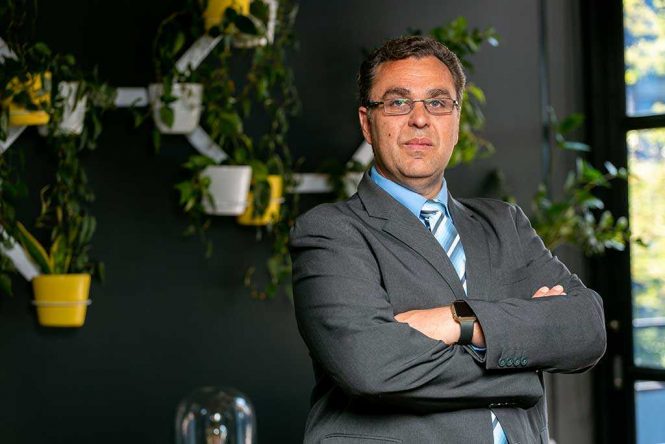 By Leon Steyn, CEO at Dante Deo

The future of the global and local economy depends on the youth, but this is something many of us appear to have forgotten in the last 20 years. As business leaders, we have a responsibility to look after the economies we inherited from previous generations and prepare the way for the youth to step into our shoes. But with 63% of young people in South Africa aged 15 to 24 currently unemployed, it's clear that we've missed the mark. Whether this is as a result of poor leadership, corruption, wasteful expenditure, or simply being too busy with what's in front of us to plan for what lies ahead, is up for debate. However, the fact remains that if we don't urgently prioritise job creation and youth skills development, the future of the South African economy looks perilous.
Fortunately, we can take steps to address our shortcomings. Solutions rely on big companies stepping up to make a difference, small companies sprucing up to do better business, and government letting them get on with it. Here's how I think we could work together to help the youth of today become prudent leaders and powerful consumers of tomorrow.
Addressing the experience gap
Both government and private entities have, for the last few years, focused on skills development. We've seen an increase in training programmes, technical skills institutes, support structures, and government-run agencies like the SETAs. So, ostensibly, the knowledge and skills are there. However, the third element in workforce capability – experience – is what's lacking. And, without it, our youthful job seekers are at a loss.
A friend use to say that we have to allow future leaders to make mistakes, because that's when they learn. Knowledge and skills can be taught fairly quickly, but experience takes time. To solve this problem, big and small companies need to commit to running meaningful, beneficial internships for the 'green shoots' in our workforce. Not tea-making internships, but ones where the trainee gains valuable experience and insight into their chosen industry. So that, at the end of the programme, they aren't disappointed when the internship doesn't turn into a full-time position, because they've got two other job offers on the table.
The next step is where procurement comes in. Even a skilled, experienced job seeker faces unemployment if they enter an economy where there are no jobs. So, how can we make skills development programmes and meaningful internships productive? How do we create opportunities for young job seekers in South Africa?
Sending your procurement spend in the right direction
In my 20 years in the procurement industry, I've noticed that the big organisations we assist have around 3 000 vendors on their books, but 80% of their spend goes to 100 suppliers. Why is that? In some cases, it's in the interest of speed and efficiency. But how will we grow our economy if the same few names continue to dominate the market?
At Dante Deo, we've been doing things a bit differently. When we work with the big-name vendors, we award contracts – worth millions of rands – on condition: that they agree to employ and develop smaller players in the market.
This doesn't just mean outsourcing 20% of the job to small businesses – as government tenders stipulate, but leveraging that established and renowned company to make a real difference. In a service integrator role, they could assist with practical skills training, as well as help take a small business from good to great. I want to see big players leading and developing smaller players, building everything from practical skills to sound finance and marketing departments. Because, in my experience, that's often where small businesses fall short. They offer a good service, but don't have the knowledge or experience to run a business. With a bit of help, they could start hiring their own accountants, tax experts, operations managers, and HR teams. Which will create job opportunities and open up the market to more than a handful of vendors.
Why rural sourcing deserves the spotlight
Initially, those of us in procurement were excited about outsourcing. Then, when international fees became too high, the trend towards near-sourcing emerged. Now, with COVID-19 proving that we don't need to be in offices or even city centres to be productive, rural sourcing or onshoring has become an appealing option. With a laptop and Internet connection, people in Rustenburg, Estcourt, and Langebaan can service projects anywhere. And, because the cost of living is substantially lower in outlying towns, there are cost-saving advantages to rural sourcing, too. Why should we drive people from Joburg or Pretoria to service a mine in Middelburg? Surely businesses in that community would benefit from doing the job themselves?
Now, if there's a project in the Midlands, let's ask the big-name vendor not only to help develop 10 smaller players as part of the job, but to make sure that those small players are within a 50km radius from where the project is based. That way, we're building small sustainable businesses, increasing job opportunities, and developing skills in previously neglected communities. If that isn't a win, win, win, I don't know what is.
In helping the youth, you're helping yourself
In 2016, Microsoft South Africa partnered with the city of Joburg to train 1 million citizens in digital literacy. An indirect benefit of this was that they probably also increased the number of Microsoft license users. This is what companies should realise: solutions like internships, innovative procurement, and active rural sourcing have the potential to change the lives of South Africa's youth and significantly increase your bottom line. The youth of today will be the consumers of tomorrow, and if they're going to buy your product one day, they need your help now.
We don't need to rely on government to incentivise strategies like this; we should be pursuing them because they are right for the economy, and right for business. Let's let government focus on building infrastructure, improving network connections, providing proper roads, sanitation, and rubbish removal, and let businesses do what they do best – grow. As business leaders, we should focus on productivity, output, and growth, three key ingredients to economic activity. Hopefully, we'll pass the recipe down to future leaders so they can confidently take South Africa's economy into the future.