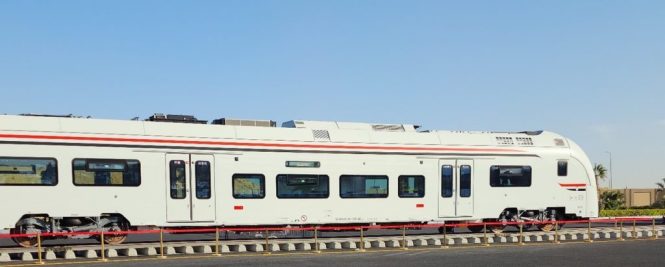 SYSTRA has been entrusted with the oversight of construction as the Employer's Representative (General Consultant) for the National Authority for Tunnels (NAT). The project, known as the Electric Express Train (EET), will upon completion feature three main lines — Blue, Red, and Green — spanning over 2,000 kilometres, designed to serve both passenger and freight transit needs.
The EET will establish a fully integrated transport system, connecting with key transport nodes including airports, seaports, dry ports, and logistics centres. This expansive network is set to revolutionize travel and trade in Egypt, enabling seamless connectivity across crucial economic zones.
Strategic Oversight by Systra
Within the consortium, SYSTRA's role will be multifaceted, encompassing integration, assurance, monitoring, coordination, and the facilitation of the project's overarching execution. This initiative will draw on the expertise of local and historical partners such as Arab Consulting Engineers (ACE) and SHAKER Consultancy Group. SYSTRA will specifically manage the delivery of the Blue and Red Lines, covering 1,325 kilometres with 39 stations, to be completed within a 48-month timeline.
Acknowledged by the Ministry of Transport for their unwavering trust, SYSTRA is proud to further cement its status as a frontrunner in Egyptian transport advancements and the NAT's advisor of choice for nearly half a century.
Faiçal Chaabane, the Senior Vice President for Egypt & North Africa, said, "The EET will significantly enhance the transport system in Egypt and our teams are proud to be at the heart of this high-speed network, as strategic as it is challenging, and to be part of this exceptional success story for the country. We are delighted that the Ministry of Transport has once again placed its trust and confidence in SYSTRA. We are thus consolidating our position as the pioneer for the development of Transport Projects in Egypt and the preferred advisor to the NAT with whom we have worked for almost 50 years. We look forward to the successful completion of our assignment which will be carried out in close and effective collaboration with our client the NAT and our local partners.
Sustainable Advancements in Mobility
The EET network is expected to be a paragon of reliability, safety, and sustainability in transport, servicing both the population and the freight movements throughout Egypt. In addition to enhancing mobility, the project is forecasted to generate numerous job opportunities, catalyse economic expansion, and substantially improve the quality of life for Egyptians.