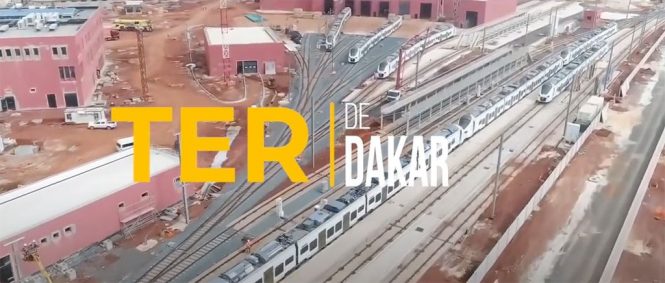 Work on rebuilding the historic 'metre-gauge' rail freight line in Senegal that links Dakar with Diamniadio has been completed. Works were part of the Dakar TER global project, executed by, TSO, the group's lead partner, made up of NGE Contracting , CIM and CDE.
The track is intended to improve the reliability of traffic from and out of Dakar in order to eliminate the risk of derailments and create the optimal conditions for increased traffic.
The new freight line will play a major role in the future economic development of Dakar by offering a new, up-to-date, safe and efficient communication route to respond decisively to the infrastructure needs of this fast growing region.
APIX (Senegal's National Agency for Investment Promotion and Major Projects) awarded the TSO-led consortium the contract to lay 51 km of new rail track in just 2 years.
TSO hired and trained up to 160 employees and installed: 86,000 sleepers, 5,700 tonnes of rails, 23 points and crossovers and used 150,000 tonnes of ballast.