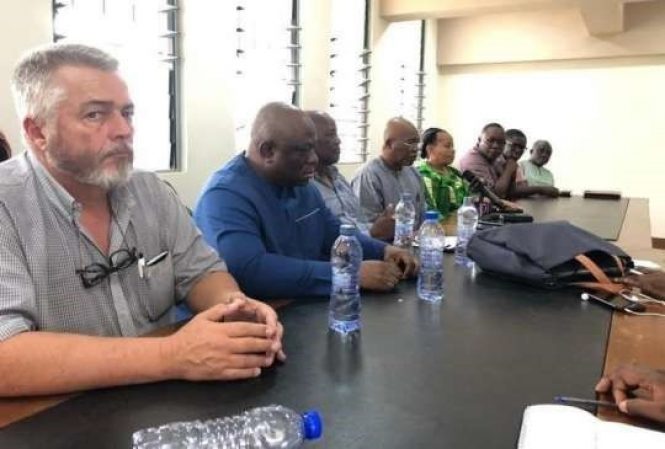 A news post on the Ghana Ministry For Railway website, notes that - South African Railway Operator, Transnet International Holdings (TIH) has commended the government for its commitment to revitalising the railway sector.

Late 2019, Dr Popo Molefe, signed a rail revitalisation agreement with Ghana Railway Company Limited (GRCL) and the Ghana Railway Development Authority (GRDA) for the restoration of the Western Railway Line in Ghana.
Under the agreement, Transnet International Holdings would rehabilitate lines between Takoradi and Tarkwa by undertaking five key activities; rehabilitation of the rail infrastructure to ensure safety and reliability, refurbish the rolling stock comprising locomotives, wagons and coaches and where necessary supplement the rolling stock with additional ones from South Africa and the joint management of the operations of the line with Ghana Railway Company. In addition to skills development and training through exchange programmes among others.
Final agreements are yet to be signed, but once concluded TIH, would begin by the second quarter of this year. Concentrating on the on Takoradi, Kumasi and Awaso line as well as rolling stock.
TIH has a team in Sekondi conducting technical due diligence. The commercial due diligence has already been completed.
TIH Programme Director is, Mr Wilson Mogoba.
#transnet #ghana #railway #rollingstock #infrastructure #rehabilitation #safety