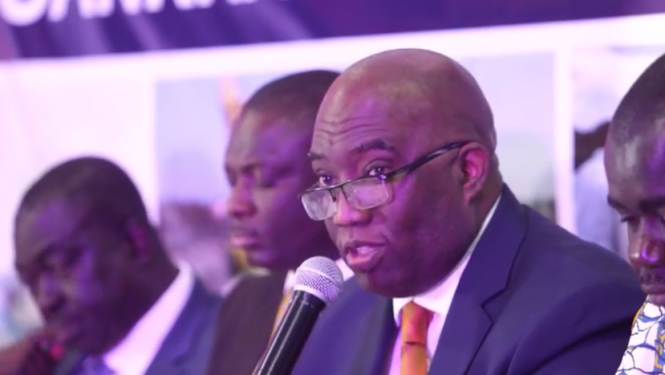 The Ministry for Railway Development held a market engagement day today, with both local and foreign potential investors who have expressed an interest in the rail sector. This event was geared to gauge the private sector's interest in partnering with government to undertake the proposed Boankra Inland Port and the Eastern Railway Line projects.
According to the Ministry, several investors, both local and foreign, have expressed interest in partnering to revive the ailing railway sector.
About the Eastern Rail Line
The Eastern Railway Line links Accra to Kumasi with a branch line from Achimota to the Tema Port. The total track length is 330 km, and the gauge is 1,067 mm. The existing Eastern Railway Line was built in 1923, using narrow gauge standards, and was designed for an axle load limit of 13 tonnes.
The Eastern Railway Line, is virtually non-operational, and the rail tracks are in a deplorable state. The tracks are worn out, the wooden sleepers are rotten, and the track ballast cushions are thin. Beyond Nsawam, the tracks have mostly been removed or stolen.
Some sections of the railway line have been rendered unusable. In these affected areas, there must be a complete overhaul of the railway formation in order to give it the requisite capacity to hold new tracks and the expected axle load, if the existing alignment is to be maintained.
The Right of Way has been encroached by commercial and resettlement activities. Human resettlement and commercial activities along the rail pose a major threat to the safety and efficient running of a rail operation.
Several permanent and temporary structures have developed within the Right of Way which may present social challenges to the development of the line in Tema, Achimota, Amasaman, Koforidua and other areas.
In most rural sections, the tracks are overgrown with weeds.
About the Boankra Inland Port
The Boankra Inland Port, strategically located near Kumasi, was initiated in 1990 by the Ghana Ports and Habours Authority, GPHA, and the Ghana Standards Authority in order to create an inland extension to the Tema Port.
Currently, the Boankra Inland Port, has been partially developed with an administration block, access roads and utility connections. Other plans for the further development of the Inland Port include an Inland Container Depot, port administration, shippers and freight forwarders offices, warehouses and commercial buildings.
The Inland Port will also require the development of customs coordination protocols, customs clearance procedures and controls.