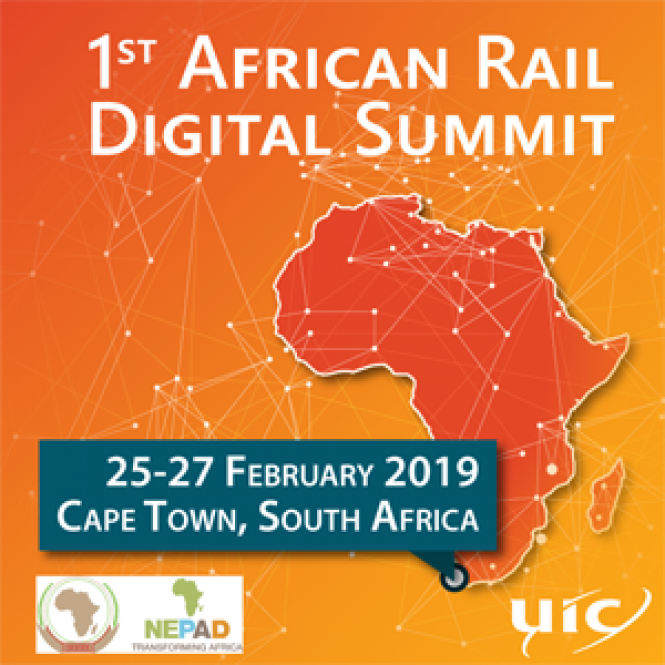 To be held in Cape Town from 26 to 27th February 2019. The theme of the summit is: Africa: the Continent of the Digital Future for Rail".
This summit is organised with the aim of developing Africa as the continent of the digital future. The high-level engagement will provide a platform for policy dialogue and to mobilise support towards a digital African Ecosystem. In particular, the design of the African Railway digital vision, with the aim of holding 3-4 digital workshops focused on the railway vision 2040 and to deliver on the digital chart of African Railway.
The summit will enable a high level discussion involving Ministers of State in charge of transport, technology as well as representatives from African Union; AUDA-NEPAD, multilateral Development Banks, African Economists, African Railway's companies and Digital Ecosystems, such as African start –ups and academia.