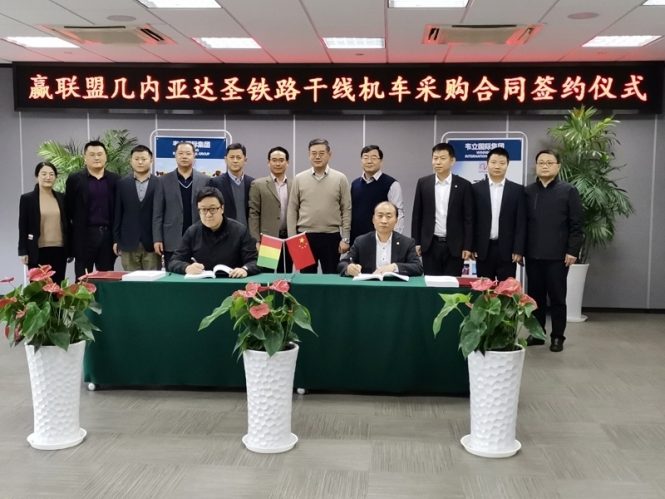 A media statement from CRRC Qishuyan in December, notes that a contract signed with Win Alliance Guinea Railway for the supply of 14 main-line locomotives to be used on the Dasheng Railway in Qingdao.
The line is located in Bokai and Kindia districts in northwestern Guinea. It is a dedicated railway for heavy-duty mining areas. The total length of the line is 112km, it is a supporting project for mining and transportation in the Shengtuo Mining Area and important infrastructure for bauxite enterprises along the way. The project started construction in March 2019 and is expected to go into service in June 2021.
The 14 main-line diesel locomotives, follows an earlier order for two DF8B diesel locomotives should be delivered during the course of 2020.