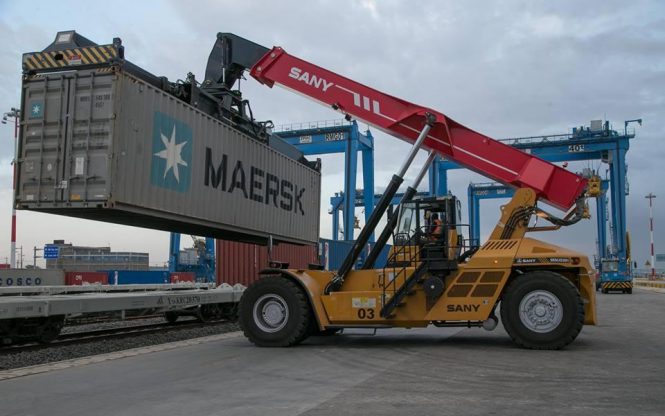 January 1, 2018 marked the first day of commercial freight operations on the Standard Gauge Railway line in Kenya. The first freight train pulled 52 wagons which comprised 20 containers of maize and 32 TBL containers. It left Mombasa for Nairobi at 5:45am and arrived at 2:40pm.
The service is available 24/7 and transport shall be provided upon payment of all applicable charges. To transport a 20-foot container costs US$500 and a 40-foot (30 tonnes and below) container costs US$700. This excludes last mile transportation costs. The rates are inclusive of terminal placement charges and all loaded containers are charged at gross weight.
Domestic traffic is charged at the local currency whereas transit or Inland Container Depot traffic is charged in US Dollars. The minimum chargeable distance for all types of goods for up and down direction is 300 kilometres.
Value Added Tax (VAT) is levied by the Government at 16% on domestic freight. Others are taxed as below:
Transit cargo is zero rated
Export cargo is zero rated
Transportation to and from the Inland Container Depot – Embakasi is zero rated but must be supported by relevant documents.
All other products shall be exempted by Government from time to time. Transport now and enjoy a 15% discount.