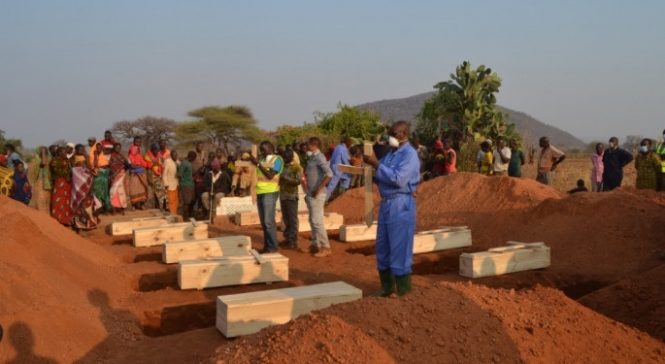 Graves are currently being relocated in the Mpwapwa District of Dodoma, to accommodate the second phase of the SGR, which has now reached 13% complete.
This work on relocating the Cemetery is taking place in the second phase of the construction of the modern Morogoro Railway - Coral Reef which has now reached more than 13 percent.
The process of relocating the graves is being undertaken by TRC staff in collaboration with officials from Mpwapwa and the relevant villages to avoid complaints from residents of the area.