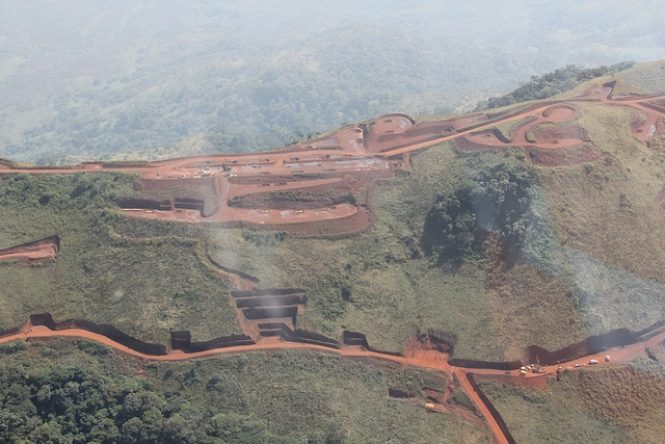 The non-binding heads of agreement, originally signed on 28 October 2016, for Chinalco to acquire Rio Tinto's entire interest in the Simandou iron ore project in Guinea has lapsed. Rio Tinto and Chinalco, who respectively own 45.05% and 39.95% of Simandou, will continue to work with the Government of Guinea to explore other options to realise value from the world-class Simandou iron ore deposit. The Government of Guinea owns a 15% stake in the project.
The Simandou Project includes three key components which are:
The Mine:
An iron ore exploration and mining project located towards the southern end of the 110-kilometre-long Simandou mountain range, 550km southeast of Guinea's capital city Conakry. It is one of the largest undeveloped high grade iron ore deposits in the world, it is to be a conventional open pit mine with an expected capacity of 100 million metric tonnes of iron ore per annum.
The Infrastructure:
Includes a new 650km trans-Guinean railway line to transport iron ore from the Simandou mine to a new deep-sea port, located south of Conakry on the Morebaya River. Both rail and port will be available for use by third parties, on prescribed terms.
Ancillary infrastructure:
Access roads, accommodation, power generation and water systems to directly support the Simandou Project.
The Simandou project provides access to one of the world's largest untapped (over 2 billion tonnes), high grade iron ore resources in the world. It can sustain a mine life in excess of 40 years and has the potential to make Guinea one of the world's top iron ore exporters.