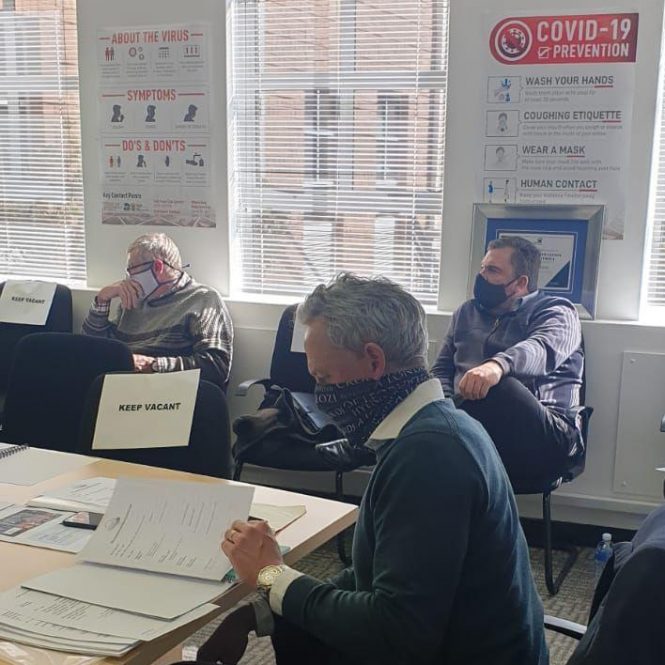 The Annual General Meeting (AGM) of the RailRoad Association (RRA) took place on 25 June 2020, in Johannesburg. Matters arising included the re-election of the current Board of Directors, report back of the RRA activities from the last year and importantly the communication of the Association's objectives going forward.
James Holley, CEO of Traxtion and Chairperson of the RRA, noted that "The state of the industry pre-COVID -19 should not be overshadowed by the devastating impact that the virus is having on the country. Pre-virus, as an industry we have lost several key role players through bankruptcy and we are now seeing a huge acceleration of companies filing for business rescue, shutting down, retrenching and this is an extremely testing time both for the South African economy as well as for our industry."
South Africa, pre-COVID-19 was already facing a dismal outlook, the recession coupled with delayed tender awards, lack of new infrastructure projects, and the unprecedented level of corruption within State-Owned Entities has essentially brought the industry to its knees.
However, the RRA firmly believes that post-COVID-19 there is a real opportunity to position rail as the country's economic catalyst. The benefits of which will see value being unlocked upstream across a range of industries as well as opening doors to further the sectors export potential.
"What we do have in place at the RRA is a new Board and a relatively new CEO, and we as the Board believe that our CEO is the right person to take the RRA to the kind of industry body that we believe it can be.
"As the Board, over the last few months, we have taken a step back to examine the primary issues affecting the industry and have repositioned the Association. Setting clear objectives, so that industry can clearly understand what we stand for, how we do things and that these are measurable so that industry can hold us to account," said Holley.
The new objectives that have been set fall into the following thematic areas; Collaboration, Sustainability, Standardisation, Investment and Partnerships, under three key pillars; Revitalisation, Transformation and Advocacy.
The ultimate outcomes of these objectives are to reinstall confidence in our sector which will create a platform for investment as rail is an enabler for economic growth. The upstream benefits of a robust rail sector are far, far greater than our own in the broader economy and whilst we understand our industry is in trouble and needs to be stabilised, we believe that the RRA is the right vehicle to bring about this stabilisation," concludes Holley.
The RRA is well-positioned between its key stakeholders and partners to act as the catalyst in revitalising, transforming and advocating for the economic benefit of manufactures, suppliers and operators within the rail and associated sectors.
Mesela Nhlapo, RailRoad Association CEO, notes that "The work that needs to be executed to bring about this Revitalisation is actioned through Advocacy and Transformation and this requires industry to participate. Nothing productive will be achieved by working in silos, this requires a concerted effort by all parties on all fronts, not just on the odd occasion to raise individual issues. We share a common purpose, we exist for the mutual advancement of our members and our sector. We are united with one voice."
The re-elected Board of Directors:
James Holley: Traxtion
Dion Booyens: NALEDI INHLANGANISO
Luther Makobe: MMTP
Reg Taylor: Bakara