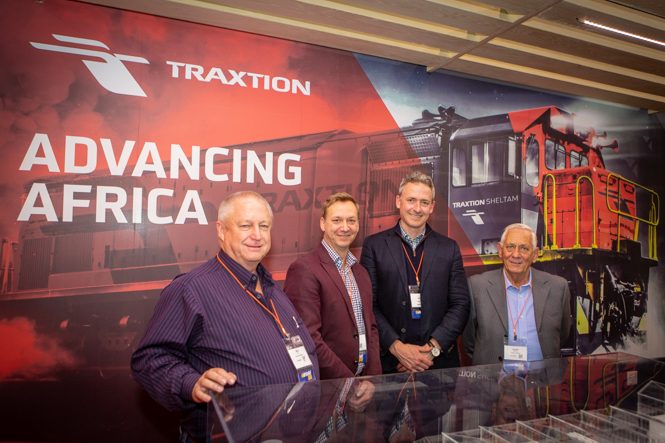 Private locomotive and rail operator Traxtion Sheltam and Canada-based rail services company RMR have signed an agreement to create a joint venture, RMR Africa, that will distribute rail parts across the continent.
The new company, which will be based at Traxtion's Rosslyn rail services hub, plans to meet growing demand from across the content for all parts associated with the rail industry.
The JV brings together two established players in the rail industry. Traxtion has been providing rail services and solutions across Africa for 30 years, with its newly-developed Rosslyn facility offering a maintenance and rail services hub for fleets across the continent. RMR is a globally-recognised supplier of rail transportation services, parts and support.
James Holley, CEO of Traxtion Group, said RMR was a well-recognised brand in Africa, and the new venture would allow the two parent companies to bring greater focus and choice to the African market.
"RMR Africa is in a prime position to leverage off of RMR's international supplier network and Traxtion Sheltam's 30 years of experience and understanding of the regional and local rail industry. In addition to this Traxtion's Rail services hub in Rosslyn will be the ideal home base for RMR Africa," says Mr Holley.
Michael Dreckmann, CEO of RMR stated that; "The relationship between our two companies started over twenty-five years ago and by formalising a Joint Venture we have brought each other's very best and core strengths forward into RMR Africa. With the new and modern rail service facility in Rosslyn being placed into operations shortly, RMR Africa will be in a position to handle the requirements and significant challenges being faced in the African rail market for the foreseeable future."