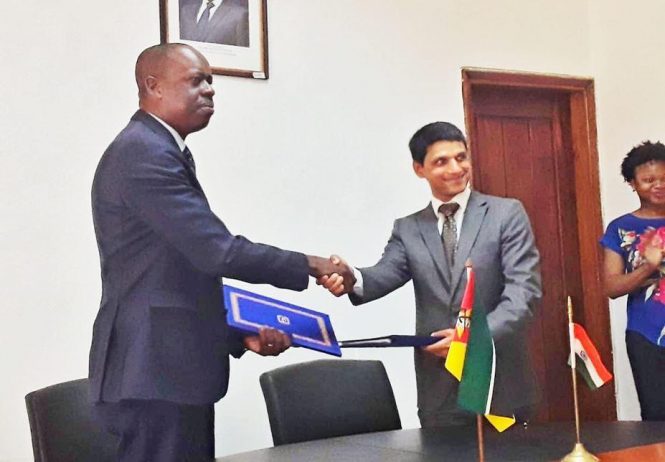 The Export-Import Bank of India [Exim Bank] has, on behalf of the Government of India, extended a Line of Credit [LOC] OF USD 95 million for procurement of railway rolling stock including locomotives, coaches and wagons to the Government of the Republic of Mozambique.
This restricts the majority of the CAPEX to Indian companies, leaving only a small percentage of the spend for companies registered outside of India!
Once the LOC agreement has been operationalised the Exim Bank will Invite Expression of Interest and undertake the necessary pre-qualification exercise for the selection of Indian companies / entities based on the prequalificationcriteria provided by the borrower country.
It may be noted that this pre-qualification exercise is open to only Indian applicants. An Applicant shall be deemed to be Indian if the Applicant is constituted, incorporated or registered in, and operates in accordance with the provisions of the laws of India, as evidenced by its articles of incorporation and its registration documents, as the case may be.
Our research team will keep a look out for the pre-qualification documents.
With the signing of the above LOC Agreement for USD$95 million, the Exim Bank, to date, has extended 13 (Thirteen) Lines of Credit to the Government of the Republic of Mozambique, on behalf of the Government of India, taking the total value of LOCs extended to USD$734.44 million. Projects covered under the LOCs extended to the Government of the Republic of Mozambique include rural electrification projects, transfer of water drilling technology and associated equipment, IT Park project, enhancing productivity of rice-wheat-maize cultivation, solar photovoltaic module manufacturing plant, Rehabilitation of Road between Tica, Buzi and Nova Sofala and construction of 900 houses in Mozambique.
The Exim Bank has now in place 238 Lines of Credit, covering 63 countries in Africa, Asia, Latin America and the CIS, with credit commitments of around USD$23.05 billion, available for financing exports from India. Besides promoting India's exports, Exim Bank's LOCs enable demonstration of Indian expertise and project execution capabilities in emerging markets.