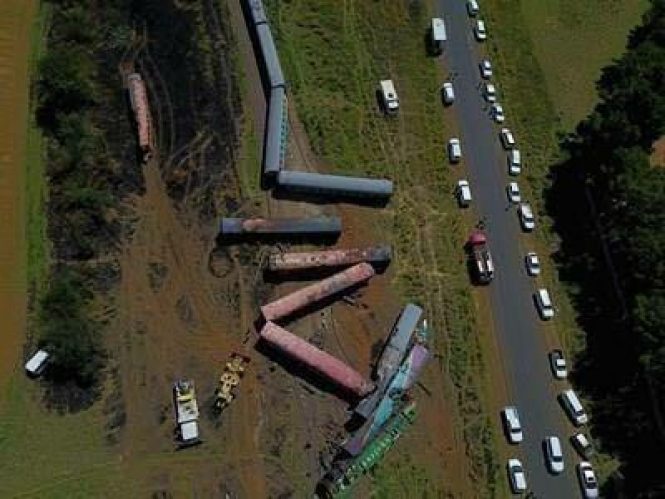 The clean-up operation at the site of the tragic accident in Kroonstad where PRASA's long distance passenger train collided with a truck at a level crossing is still under way. The rest of the coaches and the wreckage has been cleared, with only 1 locomotive and 4 coaches still on the ground.
The train was en-route to Johannesburg from Port Elizabeth when it collided with a truck at a level crossing. The total number of fatalities stands at 19 passengers. Approximately 164 passengers were hospitalised, with only 2 still remaining in hospital. Busses were arranged to move 416 passengers from the scene of the accident to continue their journey.
The chairperson of the PRASA Board, Advocate Nana Makhubele along with Board member Dr. Natalie Scheepres, Prof. Maluleke, Magdalene Reddy have visited the site of the accident as well as the injured at the hospital. The Board members also spoke to the family members of passengers affected by the accident.