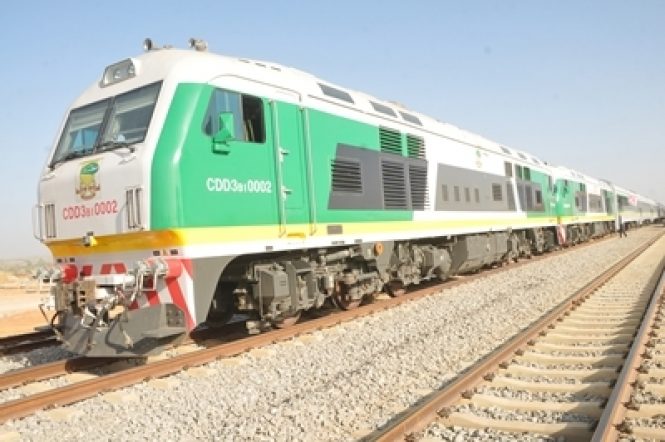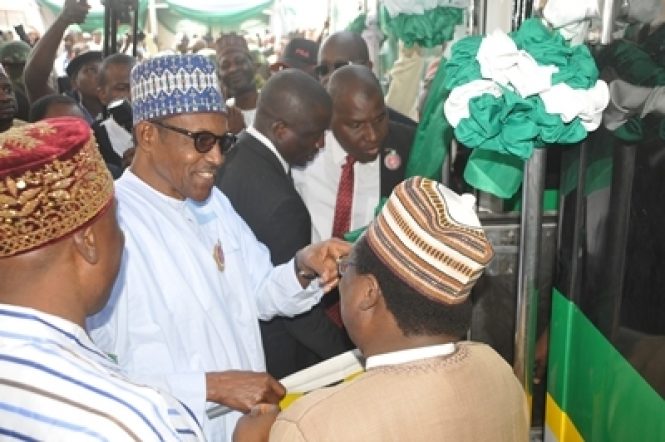 President Muhammadu Buhari has commissioned two new additional locomotives and ten new standard gauge passenger coaches for the Abuja-Kaduna commercial rail service.
Speaking at Rigassa train station in Kaduna on Thursday, January 4, 2018 during the commissioning, the President recalled that he commissioned the Abuja-Kaduna railway service in July 2016, being the country's first ever standard gauge train service. "I am glad that this service has become very useful for commuters and would soon become the preferred means of transport for the journey from Abuja to Kaduna," he said. Muhammadu Buhari reaffirmed the Federal Government's resolve to pursue railway development in Nigeria with vigour through the implementation of the 25-year strategic railway masterplan. He reassured Nigerians of his administration's resolve to bring all-round development to the citizens, in order to bridge the huge gap that exists in the country's infrastructure. Buhari said that the private sector would be encouraged to participate in the railway development, as negotiations are presently underway for the concessioning of the narrow-gauge rail lines to a consortium, General Electric (GE). "We are looking forward to a more efficient railway service on the narrow-gauge line to be driven by the private sector".
The President also added that the Nigerian government is creating conducive environment for private sector participation, by strengthening the legal and regulatory framework towards this plan.