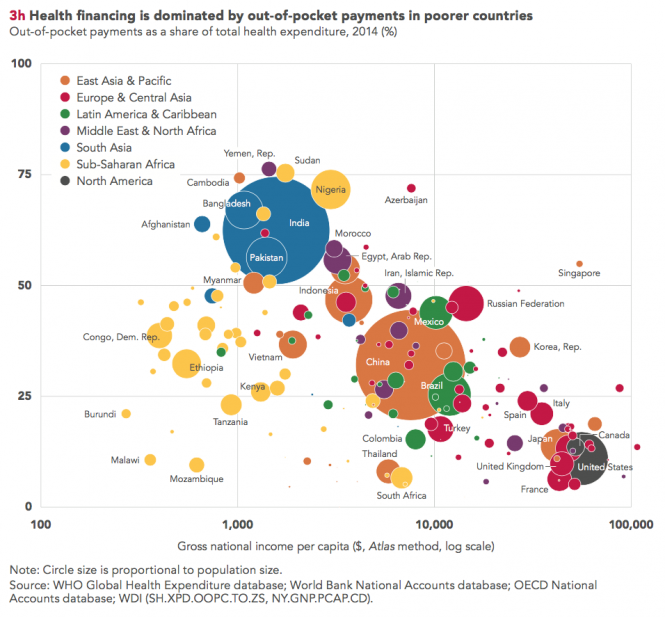 The 2017 Atlas Of Sustainable Development Goals: A New Visual Guide To Data And Development

The World Bank has released their interactive 2017 Atlas of Sustainable Development Goals (17 SGDs) . With over 150 maps and data visualizations, the new publication charts the progress societies are making towards the 17 SDGs.
The Atlas is part of the World Development Indicators (WDI) family of products that offer high-quality, cross-country comparable statistics about development and people's lives around the globe.
You can:
View the SDG Atlas online or download the PDF publication (150Mb)
Access the WDI statistical tables and interactive SDG Dashboard
Download and query the WDI database.
The 17 Sustainable Development Goals and their associated 169 targets are ambitious. They will be challenging to implement, and challenging to measure.