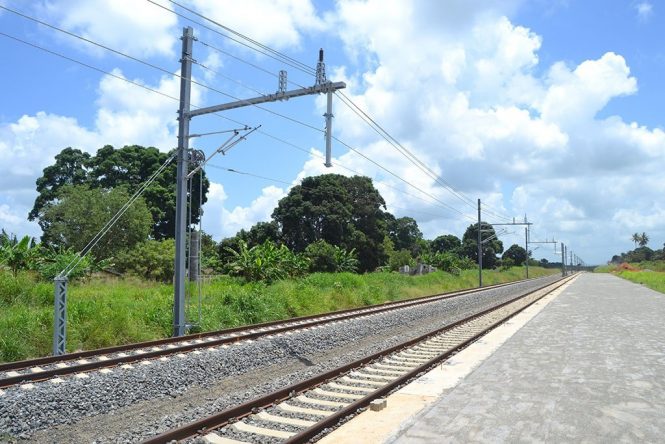 On May 1, The Greenbrier Companies, Inc. announced the successful completion of its previously announced investment in Amsted-Maxion Equipamentos E Serviços Ferroviários S.A. ("Greenbrier-Maxion"). The transaction was finalised on April 28, 2017, increasing Greenbrier's direct ownership position in Greenbrier-Maxion from 19.5% to 60%.

Located in Hortolândia near São Paolo, Brazil, Greenbrier-Maxion is the leading South American railcar manufacturer with over 70% share of new railcar production in Brazil. Greenbrier-Maxion also offers a range of aftermarket services. These include railcar overhaul and refurbishment to address an aging railcar fleet, with more than 60% of the fleet at 30 years of age or older.
Greenbrier has also completed transactions increasing its ownership stake in Amsted-Maxion Cruzeiro from 19.5% to 24.5%. Amsted-Maxion Cruzeiro manufactures various castings and components for railcars and other heavy industrial equipment. With a 40% ownership position in Greenbrier-Maxion, Amsted-Maxion Cruzeiro is well-integrated with the operations of the railcar builder. Greenbrier's increased ownership position in Amsted-Maxion Cruzeiro also provides the Company with an additional approximately 10% indirect ownership interest in Greenbrier-Maxion. Amsted-Maxion Cruzeiro draws on the experience of Chicago-based Amsted Rail, the global leader in railcar bogie and component systems. It also benefits from its affiliation with Iochpe-Maxion, S.A., a prominent, publicly-held, Brazilian-based global auto parts supplier, providing access to customer and supplier relationships.
"We are pleased to grow our presence in the emerging Latin American rail market with an increased stake in Greenbrier-Maxion and Amsted-Maxion Cruzeiro as we extend our partnership with Amsted Rail and Iochpe-Maxion," said William A. Furman, Chairman and CEO of Greenbrier. "Greenbrier-Maxion, with strong leadership and access to innovations from its U.S. investors, Greenbrier and Amsted, is well-positioned to provide leading railcar manufacturing, design and aftermarket services to Brazil, other Latin American markets, and beyond."
Through its majority ownership in Greenbrier-Maxion, Greenbrier is now the largest freight railcar builder in South America. Greenbrier is the second largest freight railcar builder in North America. Upon the closing of its Greenbrier-Astra Rail transaction, expected soon, Greenbrier will be the largest freight railcar builder in Europe. Combined, this global footprint places Greenbrier among the largest freight railcar builders in the world. Greenbrier's worldwide reach allows it to access railcar markets throughout North America, Latin America and Europe, as it also addresses customers in the nations of the Gulf Cooperation Council, Africa, and Eurasia.