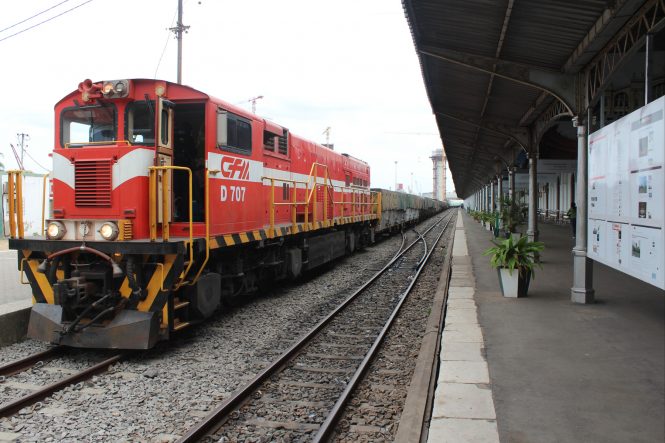 CFM has just initialed with its Zimbabwe counterpart NRZ and Zimbabwe's mining company ZIMASCO a Service Level Agreement to transport large volumes of chromium ore and ingots from the ports of Beira and Maputo, through the Machipanda and Limpopo railways, respectively.
The Agreement, which entered into force on 1 November, is valid until December 2018, provides for the rail transport of about 1,000,000 tonnes of these export minerals at the rate of 70,000 tonnes per month.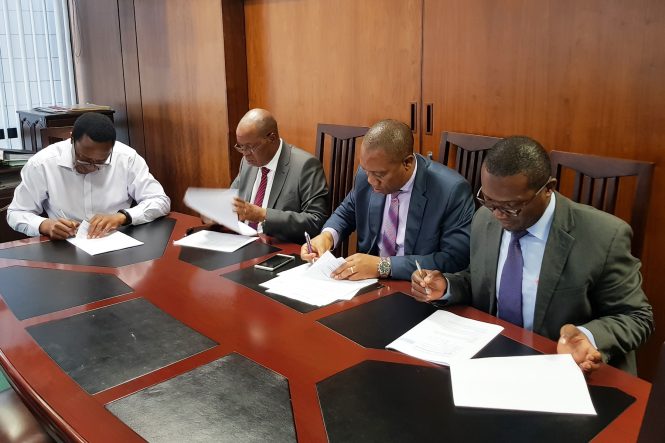 With the signing of this agreement the Limpopo line will reach one million tonnes, volume never before realised!
To this end, CFM and NRZ are currently mobilising railway equipment, specifically, wagons and locomotives.
The agreement was signed by the CFM, the respective Chairman of the Board of Directors, Mr. Miguel Matabel and the Executive Administrator who is responsible for the Operational area, Mr. Agostinho Langa Jr.
The agreement was signed by the CEO of the Zimbabwean counterpart, ZIMASCO. John Musekiwa and NRZ, the respective General Manager, Engineer LA Mukwada.