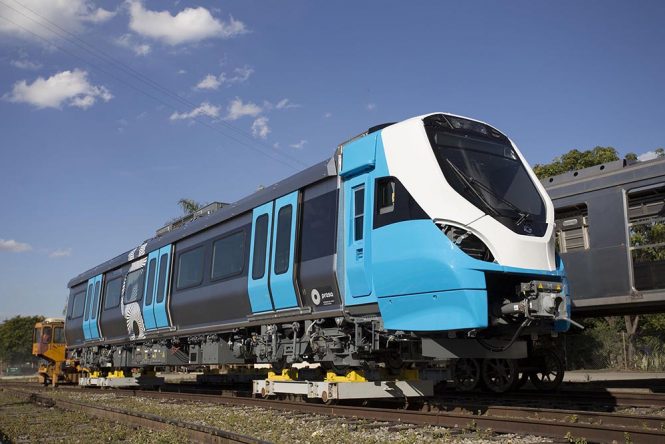 Alstom has announced the conclusion of the manufacture of the 20 first trains of the €4 billion contract, signed in 2013 to supply 600 X'Ttrapolis Mega trains over 10 years to PRASA (Passenger Rail Agency of South Africa) for the revitalisation of the rail industry in South Africa.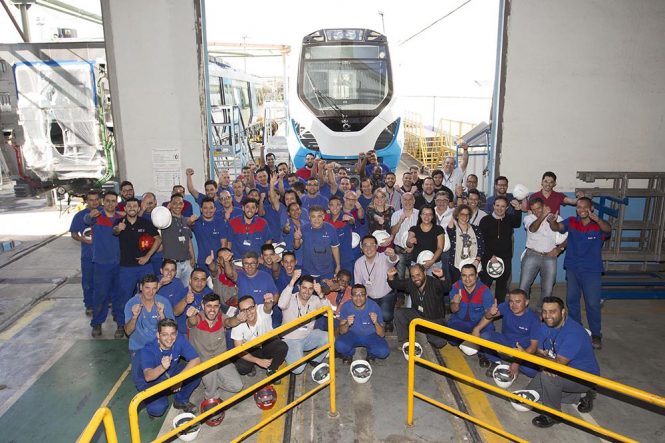 The 20 first trains were manufactured in Brazil at the Lapa plant, in São Paulo, a reference in the production of stainless steel rolling stock, and sixteen trains are already in commercial operation in South Africa since May 2017, after the launch of the new, modern fleet by the South African president, Jacob Zuma.
To deliver the 580 remaining trains, Gibela - the consortium led by Alstom, with the participation of local companies Ubumbano Rail and New Africa Rail is currently building a 600,000 sqm. plant in Dunnottar, 50km away from Johannesburg. The new manufacturing plant will also house a 4000 sqm training centre and, at peak production, will produce 62 trains a year, boasting around 200 South African suppliers. In ten years, the project will create over 1,500 direct jobs at the plant.
Alstom Brazil will continue transferring technology to Gibela's technical staff until mid-2018. Training and development for engineers, designers, technicians, train drivers and technologists are key for the modernization of the rail industry in the country.
"In addition to infrastructure, we are pleased to contribute with technical expertise for this project, providing access to modern rail technology systems and empowering Gibela employees with various facets of rail skills," says Rosângela Tsuruda, General Director of Lapa Unit.
The PRASA project reaffirms Alstom's goal of establishing itself as the leader in fast-growing markets. It also represents a significant landmark in the strategy of increasing its presence globally and locally, thanks to its global industrial footprint and partnerships that allow the company to be close to its clients.